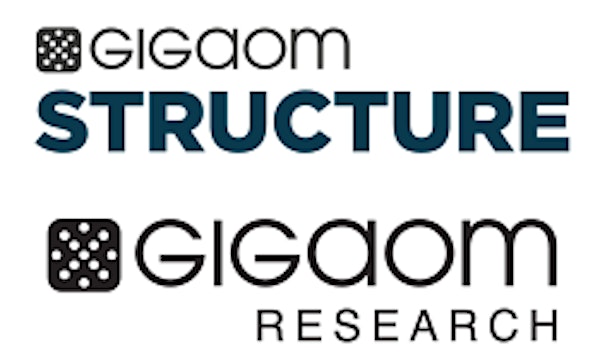 Mapping Session: Understanding the multi-cloud opportunity
Date and time
Thursday, June 20, 2013 · 11:05am - 12:05pm PDT
Location
Mission Bay Conference Center 1675 Owens Street San Francisco, CA 94158
Description
GIGAOM RESEARCH MAPPING SESSION: UNDERSTANDING THE MULTI-CLOUD OPPORTUNITY
*You must be registered for Structure to attend this event
Hybrid clouds, in which one public cloud and one private cloud are used together, are becoming increasingly common solutions to a range of business challenges. Figures from a recent survey suggest growing interest in something more complex and, potentially, more interesting; multi-cloud. In a multi-cloud arrangement, customers build solutions combining one or more public clouds with one or more private clouds.
This session will explore the motivations behind adopting a multi-cloud strategy, and consider the implications for customers, providers of cloud solutions, and providers of cloud management tools and other middleware components.
Why does multi-cloud matter? Is it a trend that will grow, or one whose days are numbered?
Who are the key players, and are they ready to exploit this opportunity?
What issues should be borne in mind, when specifically planning to use, sell or support multi-cloud?
MODERATOR
Paul Miller - Founder, Cloud of Data and Analyst, GigaOM Research
SPEAKERS
Ben Kepes - Founder and Principal, Diversity Ltd. and Analyst, GigaOM Research
David Linthicum - SVP, Cloud Technology Partners and Analyst, GigaOM Research
Jo Maitland - Research Director, GigaOM Research
LOCATION
Mission Bay Conference Center
Thursday, June 20
11:05 AM -12:05 PM
Room: Conference Room 1, Level 2
What happens in a Mapping Session? We tap the collective wisdom of our analysts and other thought leaders in the market sector we are researching in order to identify the most disruptive trends and their relative importance in shaping a market or industry over the next 12 to 24 months. We also examine which companies are in the best and worst positions to drive these trends — which we call disruption vectors — and gain market share and revenue.


To see the complete schedule click here or check out the full speaker list. To learn more, visit our website.
Questions about the mapping session, contact connie@gigaom.com
---
REFUND POLICY
Structure tickets are non-refundable. However, you may transfer your registration to another person by providing authorization to us by June 1, 2013. For transfers or any other questions about registration, or assistance with any registration problems, please contact us at tickets@gigaom.com
About the organizer
Founded in 2006, Gigaom is the leading global voice on emerging technologies. Our news, research and events humanize technology and provide deep insight on disruptive companies, people and trends.