Mapping Freedom and Slavery: Brooklyn Abolitionists
Description
Today many Brooklynites underestimate the extent of Brooklyn's slave-holding past, but historians who study nineteenth century New York have labeled Kings County a "slaveholding capital." Brooklyn had the largest concentration of enslaved people of any county in New York State. Its slaveholding percentages exceeded those of South Carolina.
Today those slave-holders' names are immortalized in the very streets that Brooklynites walk. Hicks, Remsen, Boerum, Sands, Nostrand, Bergen – each of these streets bears the name of a slaveholding family from Brooklyn's past. But what of those Brooklynites who engaged in abolitionist activities? How are their legacies memorialized today?
This session for 4-12th grade educators uses historical maps, documents, and census records to explore freedom and slavery in nineteenth century Brooklyn, uncovering the names of slave-holders in the borough, and those of the individuals who fought for freedom.

Brooklyn Historical Society is an approved provider of NYS CTLE credits. Participating teachers will receive 2 hours of CTLE credit.
Registration includes a discount for $5 tickets to Sowing Resolution: The Case for Reparations in Action, an evening public program gathering a panel of experts to unpack the notion of reparations broadly, examine various forms that reparations might take, and look at one concrete example happening today. The discount code and instructions will be included in the confirmation email sent to registrants.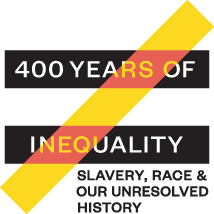 This workshop is presented as part of Brooklyn Historical Society's 400 Years of Inequality: Slavery, Race, and Our Unresolved History initiative, an immersive series of of reflection, analysis, and discussion commemorating our nation's unresolved history of slavery.
Special thanks to our 400 Years of Inequality programming partners: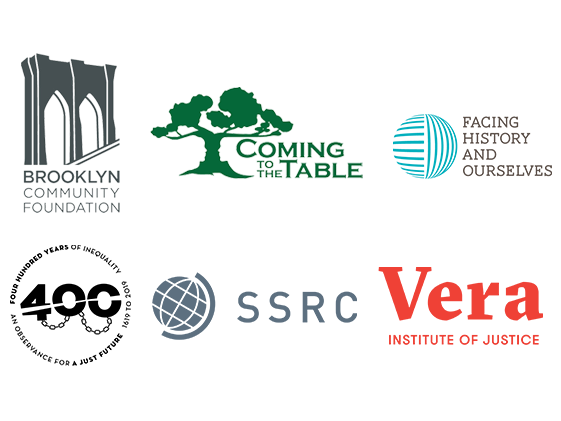 400 Years of Inequality is made possible through the generous support of Joanne Witty and Eugene Keilin, Sylvia and Byron Lewis, Margaret Seiler and Hovey Brock, Alexandra Bowie and Daniel Richman, the Brooklyn Community Foundation, and donors to BHS's Race and History Fund.