Description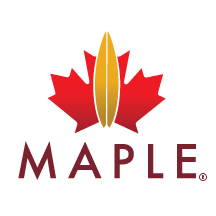 Join us for our Fall Networking Event

As the cross-border business community for investment, trade and entrepreneurship opportunities between Southern California and Canada, we hope you can join us for our Summer Networking Event in Orange County. We are delighted to be hosting our event once again at Knobbe Martens Orange County offices.

Our Presentations
We have two excellent and timely presentations to share with you.
CORPORATE RESILIENCE: A BUSINESS LAWYER'S PLAYBOOK WHEN BAD THINGS HAPPEN TO GOOD COMPANIES
Mr. Garth Stevens, partner at the law firm, Snell & Wilmer, LLP and board member of MAPLE Business Council, will share recommendations as to actions that companies should (and should not) take from a business law perspective when faced with adverse situations that may give rise to legal disputes or claims. Topics covered will include best practices for dealing with contract breaches, litigation threats, data security breaches, regulatory violations and investigations, and employee misconduct.

CROSS-BORDER TAX STRATEGIES
Mr. Mo Ahmad, founder of Vancouver-based Westmark Tax, will discuss US and Canadian tax issues for companies with employees who are working or moving across the border including permanent transfers and short-term or business travellers. The presentation will also cover personal tax issues and executive compensation plans from a company perspective with best practices identified.
Meeting Format
7:30 - 8:30 am Networking (complimentary hot breakfast)

8:30 - 8:45 am Report on MAPLE
8:45 - 9:15 am Corporate Resilience: A Business Lawyer's Playbook on When Bad Things Happen to Good Companies - Mr. Garth Stevens, Snell & Wilmer LLP.

9:15 - 9:45 am Cross-Border Tax Strategies - Mr. Mo Ahmad, Westmark Tax (Vancouver)

9:45 -10:00 am MAPLE Wrap-Up & Networking


Thank You to Our Generous Host - Knobbe Martens

Thank you to Knobbe Martens for the opportunity to host our meeting in their conference center. Knobbe Martens is an agent of innovation, providing clients worldwide with forward-focused Intellectual Property law service and representation. We are one of the largest and fastest-growing IP law firms, with more than 300 attorneys and scientists representing the complete spectrum of technologies and IP practice areas.
We look forward to a great morning of cross-border networking and insights!