Description
Join us in Oxford for the Map the System Global Final.
Map the System is a competition that asks us to think differently about social and environmental change.
Tackling global challenges starts with understanding a problem and its wider context, rather than jumping straight into a business plan or an idea for a quick fix. This competition asks students to select a social or environmental issue and to explore, probe, and research all the connecting elements and factors around it, then present this issue back in a way that people can understand, share, and learn from.
Map the System is an initiative of the Skoll Centre for Social Entrepreneurship at Saïd Business School, University of Oxford, in partnership with 28 educational institutions across the world.
On Sunday 3rd June from 12:00pm - 5:30pm, we invite you to join us in Oxford for the Global Final. You'll get to hear from the 6 international teams selected as finalists, as they present their research to a panel of judges and compete to win prizes.
Meet the 15 teams coming to Oxford the Global Final.

Agenda
12:00-12:55 - Registration opens in the Entrance Hall. Refreshments and a light lunch will be provided.
13:00-13:30 - Opening welcome and introduction from Dr. Peter Drobac, Director of the Skoll Centre for Social Entrepreneurship, and Daniela Papi-Thornton, founder of Map the System and judge of the 2018 Global Final
13:30-15:15 - Student presentations. In this Final Round of the competition, 6 selected teams representing universities across the world will each have 10 minutes to present their research findings and visual maps to a panel of judges and to you, the audience.
15:15-16:00 - Drinks will be served while the judges deliberate
16:00-16:30 - Winners will be announced and prizes awarded to the top 3 teams
16:30-17:30 - Drinks & canapés reception and networking. Join us as we raise a glass to the winners and finalists of Map the System 2018!
Attendance is free and open to all, but advance registration is required. Please note, this event will be filmed.
For questions, contact mapthesystem@sbs.ox.ac.uk
Find out more about the competition: mapthesystem.sbs.ox.ac.uk
Thank you to our partners
Global Partners

Canadian Partners

Video Partner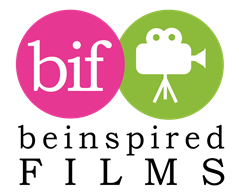 Eventbrite processes data (including any personal data you may submit by responding to this invitation) outside of the European Economic Area. Please submit only any personal data which you are happy to have processed in this way, and in accordance with Eventbrite's privacy policy applicable to attendees. If you prefer not to use Eventbrite for responding to this invitation, you may respond directly to skollcentre@sbs.ox.ac.uk.