Location
Baruch HaShem Congregation
6304 Belt Line Rd
Dallas, TX 75254
THE TASK IS PERSONAL. THE CALLING IS MULTI-GENERATIONAL
About this event
Experience amazing worship with talented Israeli musicians and singers. Hear from key leaders in the body of Messiah from the U.S. and Israel, and enjoy an amazing time of fellowship.
Book your spot now! The Conference is free but registration is required as seating is limited.
LUNCH OPTION for registration is CLOSED but THERE IS STILL ROOM for you attend! Please register below as space is limited and we want to make sure you get a seat. We look forward to seeing you!
Details:
Speakers: Scott Volk, President Together for Israel, Jonathan Bernis CEO and President, Jewish Voice, Nic Lesmeister Director of Gateway Center for Israel, Ari Waldman, Senior Rabbi, Baruch Ha Shem Congregation, Marty Waldman founding Rabbi, Baruch Ha Shem Congregation. Ari and Shira Sorko-Ram, founders Maoz Israel Ministries, Kobi Ferguson, CEO and President Maoz Israel Ministries, Shani Ferguson Chief Creative & Leader Maoz Israel Ministries.
Of all the things that matter in the beautiful story of God's creation and redemption - perhaps the most important ingredient is the ability of one generation to pass on its knowledge of God to the next. After all, how will countless miracles, revelations and breakthroughs matter to a future generation if they never hear about it?
Each of our lives - the individual task He has given each of us - play a part in His story. However, God's story is multi-generational, and our task will prove more fruitful if it is continued by those who come after us. So, how do we live in a way that will matter 100 years from now?
Despite their shortcomings, if there is one thing Jews have done well for thousands of years - it is passing on their identity and calling to their children.
Join us for the Generations Conference as we discuss the simple truths that have kept this unique people a nation before the Lord whether scattered to the four winds or at home in the land of their ancestors. (Jer 31:35-36)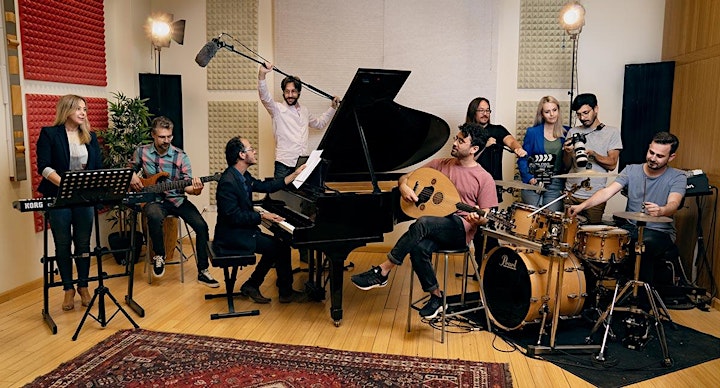 Experience a unique Israeli worship concert with more than a dozen incredibly talented musicians and key worship leaders from Israel!
Schedule:
Friday:
6:00 pm - Check-in for Generations Conference opening night.
7:00 pm - 9:00 pm Worship with Maoz Israel Music from Israel and Jonathan Bernis, host of the Jewish Voice television program and long-time board member of Maoz Israel Ministries.
Saturday:
9:30 am - Doors open. Early bird autographs & morning Bagel Nosh.
10:40 am - Shabbat Service featuring Kobi Ferguson, and Maoz Israel Music
1:00-2:30 pm - Break for Lunch (on your own)
2:30-3:20 pm - Q&A with Ari and Shira Sorko-Ram
3:30-4:20 pm - Q&A with Kobi and Shani Ferguson
4:20-6:30 pm - Break for dinner (on your own)
6:30-8:30 pm - Worship Extravaganza with Maoz Israel Music!
We'll see you in Dallas at Baruch HaShem!
6304 Belt Line Rd, Dallas, TX 75254
~ Your friends at Maoz Israel
Fun facts about Maoz:
Did you know? Maoz means strength. Maoz has been committed to making believers strong in Israel since 1976 through four core areas:
I Stand with Israel that provides humanitarian aid across Israel.
Maoz Publishing for spiritual growth resources in Hebrew.
Maoz Israel Music that builds up future worship leaders.
Maoz Israel Report that offers an insider view into ancient and modern Israeli life and culture.
The Conference is free but registration is required as seating is limited.