Description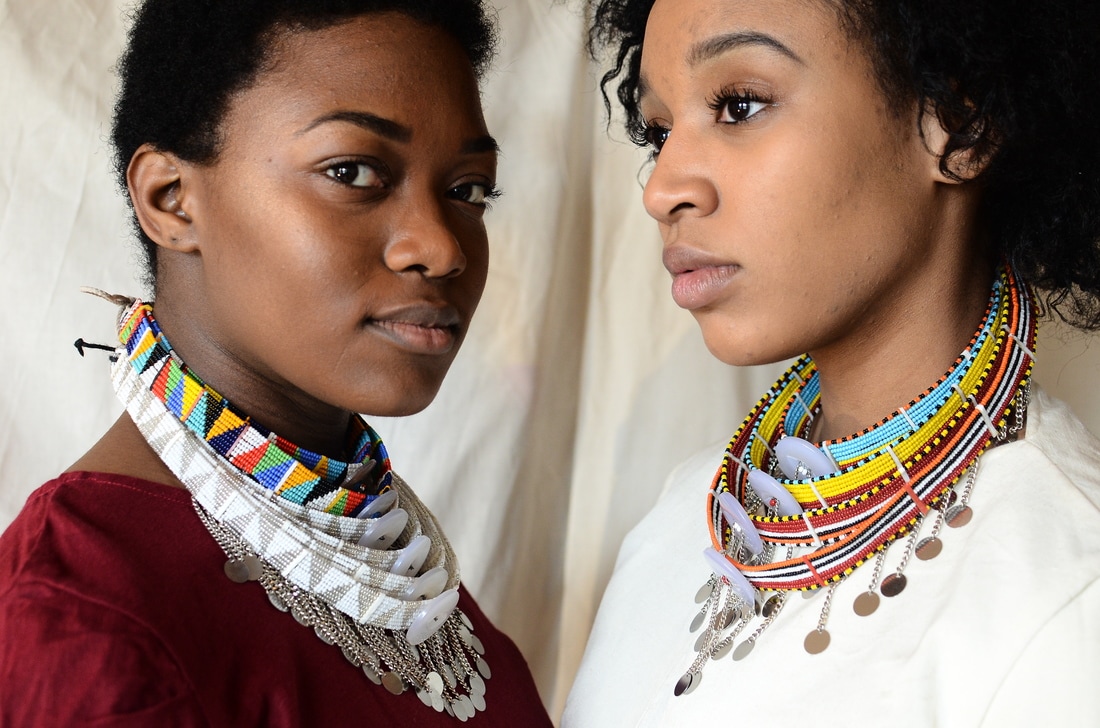 Join us for an evening design workshop where you will help artist Tereneh Mosley create a look for her Spring 2018 New York Fashion Week collection and an upcoming Creative Reuse exhibition.
Idia'Dega is a global eco-design collaboration – co-designing and creating with OMWA: Olorgesailie Maasai Women Artisans of Kenya and the Beading Wolves (Oneida, Haudenosaunee). We want you to join our creative community and help us create our final piece for the Spring 2018 collection. Even if this is your first time making any garments, we want your insight and input. No prior knowledge, sewing, or textile arts trai
ning or experience needed. We want lots of lots of chefs making this soup. The final piece will be presented along with the full Spring 2018 Idia'Dega collaboration collection: Blue, at New York Fashion Week and in an exhibition at Pittsburgh Center for Creative Reuse.
In this intimate workshop, you will enjoy snacks, beer, and wine, hands-on making, one-on-one time with Tereneh Mosley, and the chance to be part of a collaborative design.
Tereneh Mosley is an artist in residence at Creative Reuse throughout 2017. She is holding a series of drop-in workshops, an in-depth evening workshop, a gallery show, and an artist talk.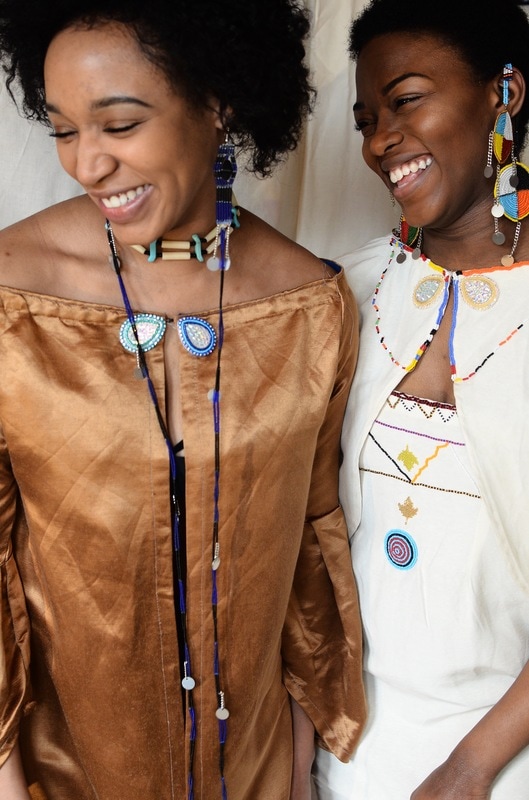 Tereneh Mosley is a designer inspired by: Material. Matter. Manner. Meaning. Tereneh graduated as a Top 10 Graduating Senior from Drexel University LeBow College of Business. As a Rotary International Ambassadorial Scholar, she received her MSc in Fashion Design from Kenyatta University. She taught at the Art Institute of Pittsburgh, Parsons - The New School for Design in New York City and was visiting scholar on global fashion at Yale - National University of Singapore. In 2013 she launched the global eco-design collaboration with OMWA: Olorgesailie Maasai Women Artisans of Kenya; incorporating Indigenous adornment in sustainable textile arts and design. They have exhibited in Paris, New York City, Nairobi and The Residence a Mattress Factory space in Pittsburgh. In 2016, the collaboration expanded to include The Beading Wolves, an Oneida family of artisans. Tereneh is the 2016 Carol R. Brown Creative Achievement Emerging Artist awarded by The Heinz Endowments and The Pittsburgh Foundation.
Learn more about Tereneh Mosley, http://www.idiadega.com/
Pittsburgh Center for Creative Reuse inspires creativity, conservation, and community engagement through reuse. We operate a non-profit retail shop located at the intersection of Wilkinsburg, Homewood, and Point Breeze, where people can donate materials that aren't typically accepted at other thrift stores, as well as shop for these unique items all in the same location. We also facilitate hands-on creative programming that educates the public about the benefits of reuse for the environment, community, and self. We see reuse as being a vehicle for boosting self-confidence, the learning of new skills, and the creation of opportunity for all.
Learn more about Creative Reuse at www.pccr.org
Photo of Tereneh Mosley by Njaimeh Njie, Eleven Stanley Productions