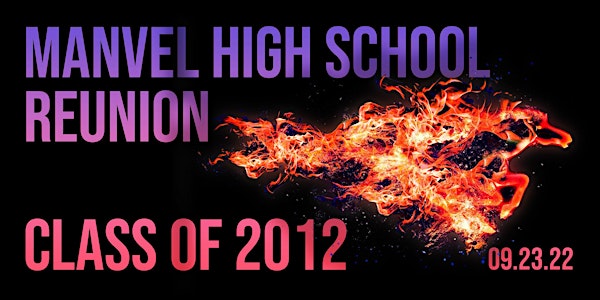 Manvel High School Class of 2012 Reunion
Join us for the Manvel High School Class of 2012's 10-Year Reunion at Electric FeelGood in Houston!
When and where
Location
Electric FeelGood 2416 Brazos Street #suite A Houston, TX 77006
Refund Policy
Contact the organizer to request a refund.
Eventbrite's fee is nonrefundable.
About this event
Hey Mavericks!
Please join us on Friday, September 23rd at Electric Feel Good located at 2416 Brazos St, Houston, TX 77006 from 6-10 PM for our first class reunion! This will be a great night of drinks, bites, and reminiscing over our years at Manvel. Buy your tickets at early bird prices now before prices go up!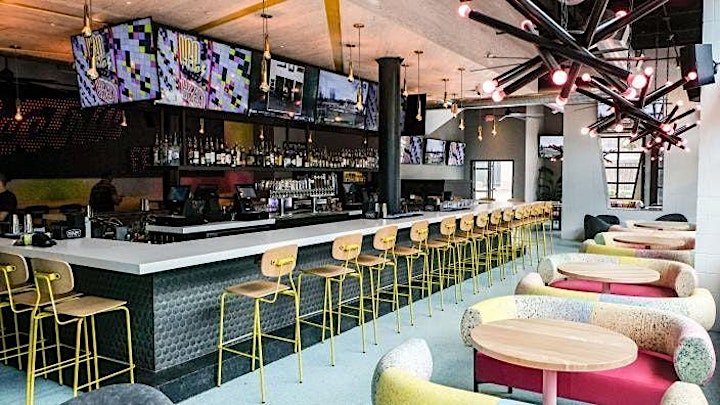 Guests
Plus ones are encouraged, just be sure to purchase a ticket for each of you.
Electric FeelGood is a 21+ venue, so adults only please!
Admission
Ticket includes: admission, 2 drink tickets, and food.
Please consider purchasing an "Honor Roll" ticket to support the event financially and ensure we can make it a success. *Sponsorships mentioned in the printed program must be purchased by Tuesday, September 20th (before programs are printed)!
Help Make This Event a Success
Please share this event with anyone in our class who may have been missed - especially if they're not on social media.
Consider a sponsorship or Honor Roll ticket to ensure we have the funds to put on a great event.
Varsity Sponsor
Thomas Ho, Spectrum Signs & Wraps
Junior Varsity Sponsor
Taylor Romero, Southland Screen Enclosures LLC
Honor Roll Sponsors
Anthony Labbe, DVM
Ciara Shay, Ciara Designs
Alyssa Weekley, Weekley's Shaved Ice
Hailey May
Victorie Neeley
Megan Walker
Luke Orlando
Community Sponsors
Alvin Bowling Company
Pearwood Skate Center
Central Texas Style BBQ
Organizing Committee
Luke Orlando (Class President)
Megan Walker (Class Vice President)
Ciara Knight (Class Valedictorian)
Thomas Ho
Alyssa Williams
Kendal Lassiter
If you have questions or any ideas, please reach the committee at MHS2012class@gmail.com or visit the Official Class Facebook: https://www.facebook.com/groups/manvel2012.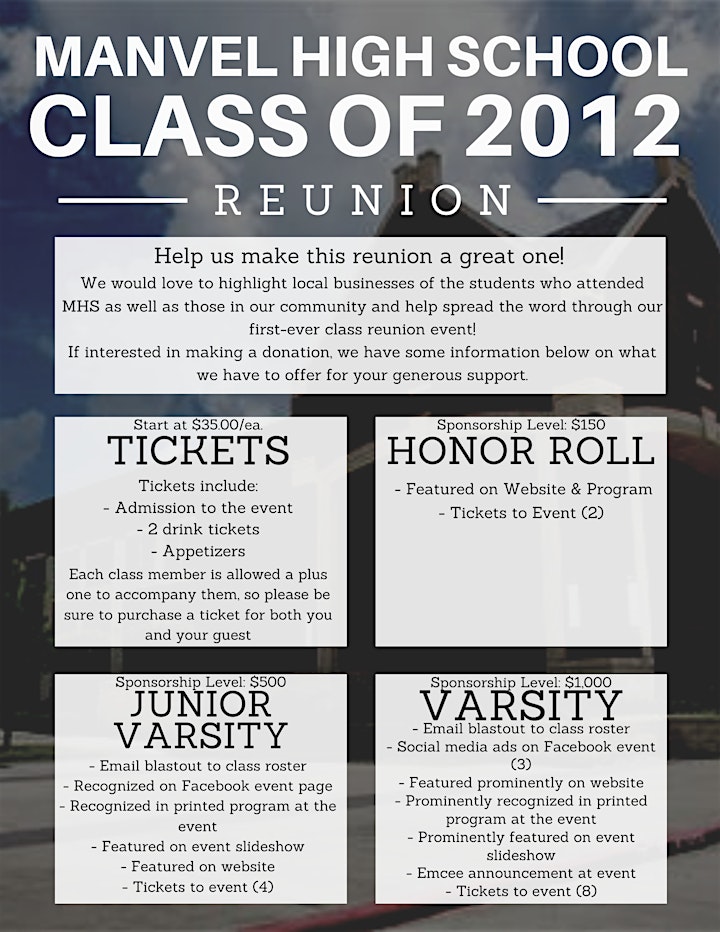 Missing Classmates List
We have not been able to reach the following classmates. If you have their information, please share this with them or text us at 832-428-2229 and we will reach out. List is alphabetical by last name.
Deandre' Trevon Adams
Lionel Bervick Allen Jr.
Koree Davante Ames
Jesus Andrade
Yesenia Guadalupe Bazaldua
Christian Betancourt Valverde
Lyndel Howard Biggs
Zachariah Devin Boley
Raheem Steven Brizz
Darius James Campbell
Stephanie Castaneda
Kaitlyn Brianne Catalano
Cristian Oziel Chapa
Stefany Lisset Chapa
Diana Lopez Chavez
Guillermo Chavez Jr.
Gabriel King Conley
Valeria Guadalupe Contreras
Maureen Joy Corcoro
DJ Cunning
Vishwas Vijay Dalwadi
Mark Andrew Rosales De Castro
Maggie De La Rosa
Joe Andy Delgado
Ana Silvia Desiqueira
Thong Dinh
Khang A Do
Elise Marie Douglas
Megan Michelle Duggins
Brandon Steven Estrada Gomez
Ada Elizabeth Evans
Luther Daniel Evans
Gregary Thomas Flores
Jose Flores
Christian Alexander Fonseca
Mark Anthony Ford
Joseph Gregory Fulton
Kendrick Dante' Furch
Celeste Azure Garcia
Jonathan Mitchell Garcia
Demetrio Garcia Ponce
Fabian Garza
Itzel Magali Garza
Tony Carmelo Gil
Paul Joshua Goff
Courtney Leanne Gonzales
Analia Gonzalez
Roberto Gonzalez
Jared Lee Goodman
Jett Andrew Carroll Goodson
Dazgohnique Ande Gore
Kelvin Dewayne Green
Roger Fred Gutierrez
Andrea May Hall
Michael Shawn Hall, Jr.
Ethan-Aaron Hamilton
Alexander Charles Hart
Chelsy Nikko Hawkins
Kyra Hem
Adrian Garcia Hernandez
Eric Hernandez
Luis Arturo Hernandez
Juan Jose Hernandez
Sarah Elisabeth Hernandez
Albert George Herold-Clay
Matthew Xavier Holbert
Da'Say Lamonte Hollinquest Jr.
Michael Nathaniel Hopkins
Chasity Monet Hudson
Seth Rankin Hughes
Layla Eleanor Hutchinson
Flor Cecilia Isabel Ibarra
Al Fritzgerald Jackson II
Collin Michael James
Xavier Dwight Janice
Alnequia Duanyette Jenkins
Daniel Andres Jones
Zachary Ryan Justice
Christina Karcher
Suvon Elaine Kelley
Jonathan Langford
Keyondo Raheem Lanier
Brandon Michael Jerome Lathan
Johnique Lashawn Lavalais
Xavier D'Andre Lavallais
Deanna Leal
Leticia Leija
Cody Lee Lisbony
Jiayu Liu
Brittany Nicole Lopez
John Charles Marshall
John Charles Marshall
Frank Martinez
Gabriela Martinez
Manuel Angel Martinez
Omar Martinez
Jacqueline Martinez
Vania Elizabeth Martinez Dominguez
Nora Elvia Mata
Nathalie Andrea McKean
JaMarques Deandre McMahon
Annie Louise Mejias
David Antonio Mendez
Angel Dagoberto Mendez Jr.
Anthony Paul Mitchell
Deonta Moore
Maria Guadalupe Moreno Serrano
Ryan Adam Munoz
Juan Francisco Murillo
Aishnie Devi Nath Varma
Lena (Lina) Nguyen
William Nguyen
Darius Scott Nolan
Cesar David Nunez
Jesse Onyemachi
Jacob Andrew Osborne
Geoffrey Langston Owens
Biboye Joy Oye
Ovais Panjwani
Tara Marie Pate
Rachel Nicole Patterson
Rachel Nicole Patterson
Nelly Elizabeth Peinado Estrada
Brian Perez
Joshua Gabel Perez
Rolando Perez Jr.
Monte Joseph Perkins
Melvin Mathew Philip
Alejandro Pinales
Chrstian Allen Pinsonneault
Feliciano Garcia Ponce
Imad Alfredo Ponce
Lorenzo Reginald Pratts
Samuel Reid Proctor
Ronald Joel Quintanilla
Dale Rajan
Brent Patrick Silla Ramirez
Francisco Daniel Ramirez
Mark Anthony Ramos
Devin Joshua Reyes
Karina Reyes
Chance Michael Reynolds
Jose Alfonso Reynoso Alfaro
Eva Nicole Richards
Luis David Rios
Alex Michael Rios-Cox
Ana Airam Rivera
Petra Rivera
Xavier Hector Rivera
Taylor Michele Roberson
Maryam Merline Desiree Rogers
Yaret Rohana Zubiate
Carretta Nikkea Sanford
Steven Alec Santana
Jose Juan Santiago
Zachary Aidan Sargeant
Tyteyana Deandrea Scruggs
Lilian Serrano
Corey Devonn Seymour
Ahmad Zaakir Shareef
Savannah Rene Shields
Shane Robert Simmons
Michelle Marie Sinegal
William Michael Sipps
Kristy Small
Janette Nicole Smith
Cindy Song
Alejandro Soto
Ricky Stewart
Wilbert Estrella Tampo
Zachary Richard Tollefson
Daniel James Toribio Romero
Samantha Angba Underwood
Heri Jair Vargas
Danny Lionel Varghese
Mayra Alejandra Vasquez
Tanya Vasquez
Carlos Miguel Vazquez
Carlos Adrian Venturina
William Villalon
Gryska Agnieszka Villanueva
Miguel Angel Villeda
Luilian Nguyen Vu
Da'Shani Da'Sha Walls
Kendra Rochelle Washington
Chas D'Aundre Washington
Jazmin Lashae Wells
Roderick Ryan West
Charleston Terrell Williams
Hatai Elenita Williams
Joshua Ramon Wilson
Victoria Youngblood
Jose Enrique Zaragoza Castillo
Vanessa Natali Zavala Aguirre
Jessica Zepeda-Castillo