About this Event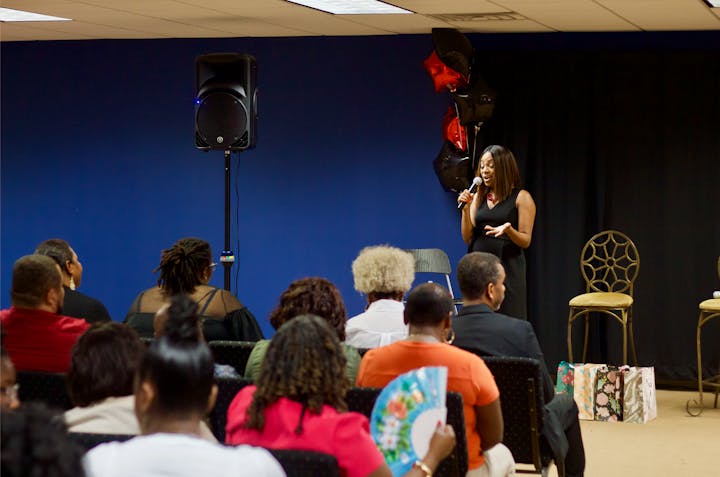 Go from Manuscript to Marketplace!
A Beyond the Book Media Production, Write With Me, helps authors that are Christian write books in 7 Days! The "Manuscript to Marketplace" Summit is a gathering of authors and aspiring authors who are interested in publishing and selling more books!
Summit Day Session: 11:00 AM - 3:30 PM
Experience expert teaching, prophetic insight, Biblical principals, and prayer that will equip you with the tools to sell your books in the marketplace. *Registration required*
(((Live Stream Tickets Available)))
Summit Topics Include
Digital marketing and branding: Facebook ads, email funnels, landing pages, oh my!! What does a digital entrepreneur need to sell more books!
Event marketing: So you want to launch your book - learn what you need to host a successful book launch event.
Visual marketing: Colors, fonts, logos, websites - how to look like a million dollar brand.
Companion Marketing: Monetizing your book - Discover strategies for creating companion products and bundles to make more money
Limited early bird tickets and seating. BUY YOUR TICKETS NOW
VIP Reception: 3:30PM - 5:00PM
Professionally catered networking reception for summit attendees. Interact with the vendors and summit speakers.
Author Awards & Celebration Evening Session: 5:00 PM
Come and celebrate your accomplishments. And guess what, a few of you will honored in areas including: Book of the year, Author of the year, Author Acknowledgments and more. Invite your family and friends to celebrate your contribution to the literary community! The evening session is free and open to the public, keep in mind summit attendees will receive priority seating.