Description
Hosted By: The Workforce Development Institute & LaunchPad Huntington
Introducing: The release of the first Annual Manufacturers Technology Employment White Paper (produced in cooperation with Citizens for Long Island's Manufacturing and Business "CLIMB")
Event Goal: To showcase the latest technology used and the associated tech career opportunities in Long Island Manufacturing. The event will help build a comprehensive understanding about tech workforce needs in this sector for Educators, Guidance Counselors, Parents, Media, workforce development professionals and the workforce itself so they can better unify around a common goal of significant job growth.
Description: The influence and emergence of technology has permeated all industries. Though the presence of technology and "tech jobs" is simply "assumed" for many industries, few people are aware of or seek out tech careers in Manufacturing. Because of this hundreds of good paying jobs remain unfilled. Welcome to the "Collarless" society. The influence and emergence of technologies within all areas of manufacturing are creating opportunities for workers and employers in ways not seen since the days of Cold War Defense contracts. These companies require skilled technicians, developers, product designers and innovators that eliminate the blue collar/white collar paradigm. Unfortunately, as a region, we have not been successful at integrating the workforce into the new work environments. This means lost jobs, decreasing tax base and competitive disadvantage on a global scale. This also means a continuation of worker flight from LI as young people, either college educated or trade school trained look elsewhere for employment. Adults trying to pivot their careers or forced into a career change do not think there are opportunities for job retraining in their own back yards. In fact, there were approximately 1,300 jobs added in our region last January, many being high salaried positions, but more went unfilled. Manufacturers are willing to train but cannot find qualified candidates. Qualified candidates are not directed to look for apprenticeships or openings. Educators are not aware of the specific skills requirements that would drive changes to their curriculum, from high school through continuing education. It is an unproductive economic/jobs cycle impacting a sector that consists of over 3,000 local companies.
This conference will be a showcase of the emerging technologies and services that are being developed locally within our entrepreneurial eco-system on Long Island as well as an in-depth panel discussion with industry leaders digging into why workforce development is key to our success and what everyone needs to do to move forward in concert. We will stress to attendees that these advanced technologies require human knowledge and creativity to expand to meet the needs of industry.
Our goal is to create a stimulating dialog between the innovators from all the key areas. From food-tech to defense to eyewear and musical instruments, manufacturing is dynamic and ever-changing and the time is right to create the coalition of influencers who can move the needle forward for the region.
If you attended any of the LaunchPad Huntington major events like the STEAM Innovation Conference, TECH DAY or Art Bytes, you know we have been working towards bringing together the creative and technology sectors in meaningful and engaging ways. This will be the 2nd topic driven conference. Don't miss out!
Agenda
1pm – 2pm. Manufacturing Media Bootcamp, Moderated by Jaci Clement, Executive Director of the Fair Media Council, sponsored by the Workforce Development Institute – Participants will learn the essentials of promoting their business and the industry to the media. This will include online, print and social media. The first 10 registered companies for the workshop will recieve a free one year membership to the Fair Media Council! All participants will receive a copy of New York/New Jersey Publicity Guide & Media Directory 2016-17: Connect with the No. 1 Media Market in the World which includes tips on how to build your brand and navigate your way into the news, plus contact information for hundreds of journalists and news outlets throughout Long Island, Queens, New York City and Northern New Jersey. A great message is useless if it cannot reach its intended audience. SPACE IS LIMITED. YOU MUST BE REGISTERED SPECIFICALLY FOR THIS WORSHOP.
3pm Exhibits Open
4:30 pm – 5:30pm Technology and Manufacturing: Discover the untapped world of Long Island tech careers from a panel of manufacturers and technology providers. Moderated by John Kominicki, Founder of Innovate LI.
6pm - 7:15 Open Cocktail Reception and live entertainment
Sponsors
$1,000 PIONEER: In addition to all the benefits of the Innovator level (below), you will be guaranteed market category exclusivity for the event (excludes educational institutions)
$500 INNOVATOR: (includes table, logo in all media coverage, emails, facebook posts, tweets and registration pages, your collateral/marketing material will be distributed at the event)
$250 SUPPORTER: (includes logo in all media coverage, emails, facebook posts, tweets and registration pages)
Join these fine Sponsors today:

PIONEER:



INNOVATOR:

SUPPORTER: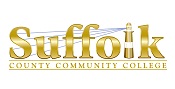 ---
SPECIAL THANKS TO:
LISA HENDRIKSON FOR PR PAR EXCELLENCE!
TWO ROADS BREWING COMPANY
---