Description
You're invited to an exclusive, invitation-only Golf Day for executives in the manufacturing & distribution industry, hosted by your friends at Salesforce and Rainmaker Associates. The event will include breakfast, lunch and a keynote from Salesforce Chief Enterprise Strategist Bruce Richardson (former CSO, Infor, and member of Salesforce CEO Marc Benioff's executive team).
The essence of great Virginia golf is what you'll find at River Creek Club, a private country club and member of the ClubCorp Family. With seven of 18 holes overlooking the scenic Potomac River, golfers of all levels will appreciate the natural beauty of the grounds at River Creek.
Agenda:
9 - 9:30 - Registration & Breakfast
9:30 - 10 - Keynote: Bruce Richardson
10 - 10:30 - Presentation: The Transformation of Manufacturing
10:30 - 11 - Executive Workshop: Customer Analytics that Matter
11 - 11:30 - Lunch
11:30 - 12 - Foursomes assigned + Quick tips on how to swing a club (for anyone who hasn't golfed in awhile!)
12 - 4 - Golf
4 - 5 - Awards & Wrap-up
Keynote Speaker Bio: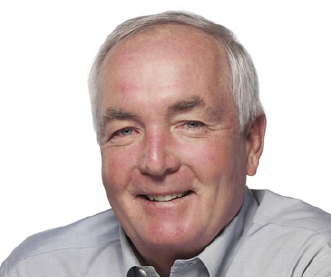 Bruce Richardson joined Salesforce in October 2011 as the company's first Chief Enterprise Strategist. He is focused on Market Strategy related to manufacturing, supply chain management and product lifecycle management, and is a member of Salesforce CEO Marc Benioff's executive team.
Prior to Salesforce, Bruce was Chief Strategy Officer at Infor, a $3B software company best known for its acquisitions in the enterprise applications market. Bruce worked alongside the Infor CEO in this role.
Before Infor, Bruce was Chief Research Officer at AMR Research. During his 20-year career there, he initiated and led the firm's coverage of ERP, supply chain management, CRM, e-commerce, cloud computing, visual applications, and the "future of work." Over that period, the company grew from a three-person startup to become the leader in research and analysis of enterprise applications and supply chain management. AMR Research was acquired by Gartner in December 2009.
Bruce graduated from Boston College and is a member of the BC Technology Council.