Description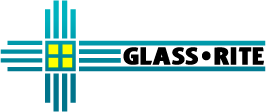 Glass-Rite manufactures energy-efficient windows specifically designed and made for the climate and altitude right here in New Mexico. Our nationally certified Energy Star windows are rated better than most national brands. We employ 28 full-time New Mexican employees in manufacturing, installation and customer service.
Glass-Rite Windows and Doors was honored this year as recipient of the 2018 Ethics in Business award! Our focus has always been and continues to be providing excellent service and quality products to meet the needs of and to support our community. We are a "New Mexico True" business!
This year's Manufacturing Day Tour will be led by Dan Burton, who has been in the window business with Glass-Rite for over 32 years. Bring your questions and see what Glass-Rite does! Find more information at www.glass-rite.com.
A guided tour will be held on October 25 at 2:00 pm. Visitors will see the manufacturing process of Low E insulated glass and high performance vinyl windows. Hearing and eye protection will be provided. Minimum allowable age is 18.
Register here for a Manufacturing Day tour and get a behind-the-scenes look at their facility!