Description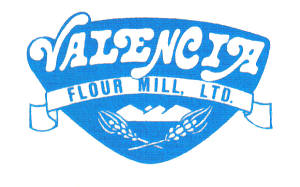 The Valencia Flour Mill uses antique milling machines to turn New Mexican-grown grain into flour for modern specialty mixes such as Valencia Sopaipilla & Fry Bread Mix and Valencia Blue Corn Muffin & Pancake mixes. These modern products are marketed to restaurants through statewide distribution channels. Visitors will see everything from milling & processing to mixing & packaging operations.
Four 45-minute guided tours will be held on Oct. 20 at 9:00 am, 10:30 am, 1:00 pm and 2:30 pm. Visitors will see a line shaft that connects one 25-hp motor to run all antique mill room machines that convert grain into flour. The sight & sound of the line shaft moving all the belts is an exciting experience. There's a large vertical mixer where Valencia flour is combined with 3 micro ingredients to make the popular Valencia Sopaipilla "just-add-water" Mix. Tour participants under the age of 18 must be accompanied by an adult.
Register here for a Manufacturing Day tour and get a behind-the-scenes look at their facility!
DIRECTIONS FROM 1-25 SOUTH TOWARD BELEN:
Take Exit 191 and continue onto South Main Street
Sharp right onto Highway 116
Continue south for 1.9 miles
At exactly 1.9 miles, turn left, crossing a railroad track onto Mill Road (it's a tiny sign)
Drive east towards the mountains for about one mile and into the southside parking lot of the Valencia Flour Mill at 74 Mill Road, Jarales