Description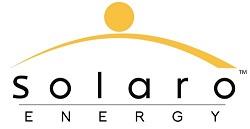 Solaro Energy designs and manufactures solar-powered energy-saving, and reflective-insulation products for residential and commercial environments.
Two guided public tours will be held at 1:00 pm and 2:30 pm. Participants will get to observe the assembly and production lines, including the forming of metals, powder-coating and Solaro's insolation process. Minimum age accompanied by adult is 15. Closed-toe shoes and long sleeves are required. Eye protection will be provided.
Register here for a Manufacturing Day tour and get a behind-the-scenes look at their facility!