Description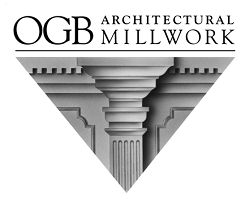 OGB Architectural Millwork is a full-service architectural woodwork manufacturer and installer. The company's state-of-the-art 28,000-sq.ft. plant operates with computerized production machinery as well as skilled hand craftsmen who blend time-honored woodworking skills with 21st-century technology.
The work produced by OBG Architectural Millwork is easily recognized for its clean lines and precision in hundreds of retail and commercial settings such as the Albuquerque Museum, Zinc Bistro and Flying Star restaurants.
Visitors will see millshop operations during two guided tours beginning at 9:30 am and 11:00 am. Safety glasses will be provided. Business-appropriate attire requested. Minimum allowable age is 16.
Register here for a Manufacturing Day tour and get a behind-the-scenes look at their facility!