Description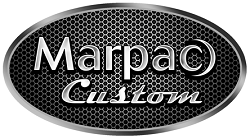 Marpac Custom performs contract cutting and sewing of textiles for customers who design, market, and sell their own products. Items range from dog collars to baby clothing to slings. Production volume ranges from 20 to several thousand.
See a variety of textile products being cut and sewn with a state-of-the art computer fabric-cutting machine, computerized sewing machines, as well as industrial hand-operated sewing. There will be three 1-hour tours (9:00 am, 11:00 am & 12:00 pm) on Tuesday, October 17. The minimum age accompanied by an adult is 7. Closed-toe shoes should be worn.
Register here for a Manufacturing Day tour and get a behind-the-scenes look at their facility!