Description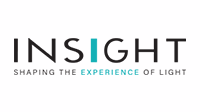 Keeping all production in the United States, Insight Lighting designs and manufactures high-performance architectural lighting, wayfinding signage and branding products. You will find the company's products in many different venues, from airports to restaurants, to sports stadiums, to college and public-school campuses.
See the complete manufacturing process involved in creating architectural lighting -- from fabrication to powder-coating to assembly. There will be three 30-minute tours (8:30 am, 10:30 am & 2:00 pm) on Monday, October 23, and two 30-minute tours (8:30 am and 10:30 am) on Friday, October 27. The minimum age accompanied by an adult is 13. Eye protection will be provided.
Register here for a Manufacturing Day tour and get a behind-the-scenes look at their facility!