Description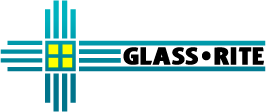 Glass Rite, a New Mexico True-certified company, manufactures Energy Star certified vinyl windows with Low E glass and argon gas.
Two guided tours will be held on October 25 at 11:00 am and 1:00 pm. Visitors will see the manufacturing process of Low E insulated glass and high performance vinyl windows. Hearing and eye protection will be provided. Minimum allowable age is 16.
Register here for a Manufacturing Day tour and get a behind-the-scenes look at their facility!