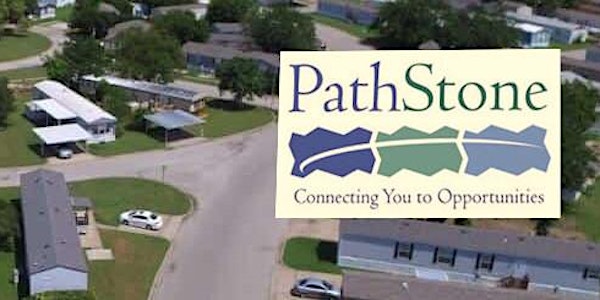 Manufactured Housing Community Preservation for Non-Profits
Please join PathStone for a webinar introducing acquisition feasibility guidelines specific to MHCs
About this event
Non-profits can play a critical role in preserving affordability and stability for residents of Manufactured Housing Communities (MHCs).
MHCs represent the largest stock of affordable, primarily unsubsidized housing in New York. There are over 1,800 MHCs with over 65,000 homes in NYS. The recent arrival of "predatory equity" into the MHC industry (the number of out-of-state investors has increased by 165% since 1990) has resulted in an increase in lot rents and disinvestment in infrastructure as REITs and out-of-state investors seek to maximize short-term profits at the expense of NYS residents with low incomes.
What role can non-profits play in turning the tide, preserving affordability and security for residents of MHCs?
In the last few years several non-profits have acquired MHCs, accessing state financing to stabilize the communities and creating viable precedents.