Mantak Chia in San Francisco

Friday, May 31, 2019 at 7:00 PM

-

Thursday, June 6, 2019 at 5:00 PM (PDT)
Event Details
May 31-June 6, 2019. Three workshops and one seminar.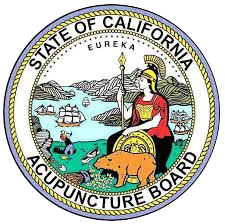 Acupuncture CEUs available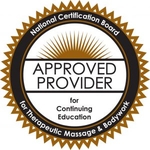 Massage Therapists CEUs available 
Fri May 31, 2019 7:00-9:00pm
INTRODUCTION SEMINAR  
If you are interested in developing a balanced body and mind; if you desire to transform your negative/restless emotions into positive energy accompanied by a sense of quiet peace; or, if you wish to harness and control your sexual desire and power in order to cultivate a vibrant and radiant energy flow, then this seminar is for you. Take this opportunity to explore what the world-renowned master can offer you through guided meditation practices. Allow him to introduce you to the Taoist meditation that will profoundly transform your mind and body by following a balanced regimen of psychological and physiological exercises. These truths are what you will discover within yourself while attending the three workshops with the master.

---
Sat Jun 1 - Sun Jun 2, 2019 - 9:30am-5:00pm 
AWAKENING THE HEALING LIGHT OF THE TAO, BACK TO THE BODY'S WISDOM

In this workshop, Master Chia will teach fundamental practices of Taoist meditation. He will guide you through each step and help you activate the internal flow of your life energy, opening up your microcosmic orbit (this inner energy flow radiates and generates healing power inside your body). Afterward, he will lead you back to your body's wisdom which is activated and developed by Inner Smile -- smiling to your organs in the creating cycle. This natural wisdom will make your organs healthy and strong while growing your soul spirit. In addition, he will teach the Six Healing Sounds, which is the emotional wisdom that gives you control of your emotions which would otherwise be difficult to manage. 
---
Mon Jun 3 - Tue Jun 4, 2019 - 9:30am-5:00pm
LOVING ENERGY THAT HEALS

Mantak Chia has been famous for teaching Healing Love for decades since the 1970s. Take this opportunity to learn these practices that were once mysterious from the legendary master, face-to-face. Love-making or sexual desire and behavior generates tremendous life energy, which ordinary people have no way to control. He will teach you how to manage your sexual power and transform it into incredible healing energy that flows through your body and opens up your sensory nerves and Qi channels. In this workshop, he will guide you through the process of balancing Yin and Yang, ranging from connecting the sexual power with universal human love to harnessing sexual energy from both male and female.
---
Wed Jun 5 - Thu Jun 6, 2019 - 9:30am-5:00 pm
FUSION OF FIVE ELEMENTS & BRAIN WISDOM
After more than four days of practice with Master Chia, your energy centers will be vibrating, and your energy channels will be much more open. Now, will be the perfect time for advanced meditation, where you will fuse all types of energy, both inside and out of your body, and use them to activate your brain. The fusion of Five Elements is one of the best Taoist practices that balance all essential energies in your body, dissolving both psychological conflicts and physiological imbalance. It brings all types of internal energy into harmonious focus and prepares for advanced Qi cultivation and transformation. Also, he will teach you to use this balanced power to awaken the wisdom of your brain, which is the result of seemingly intuitive brain activities, not normally the outcome of conventional brain thinking.
---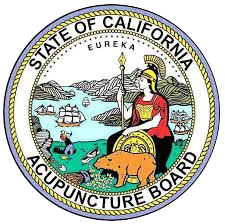 14-hour acupuncture CEUs available for each workshop (42 in total)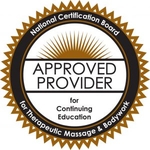 14-hour CEUs for the June 1-2 workshop for Licensed Massage Therapists-Professionals
Master Mantak Chia is the founder of the Healing Tao, Universal Healing Tao System and has taught its practices 

throughout the world for decades. In more than 45 years of teaching, Master Chia has published over 55 books on Taoist practices and estimates 75 books in total to convey the full 

Universal Healing Tao System

.
Master Mantak Chia has been the only one named twice as 
Qigong Master of the Year
 by the International Congress of Chinese Medicine and Qi Gong in 1990 and 2012 and is also listed as number 18 of the 100 most Spiritually Influential people in The Watkins Review 2012. Nowadays, Master Chia is still in the list of the 100 most influential spiritual leaders.
---
Some recent videos of Mantak Chia.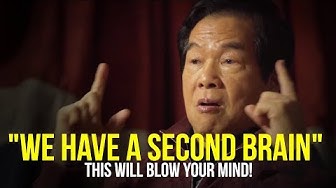 Mantak Chia: Techniques to Activate The Second Brain (2,880,623 views)
https://www.youtube.com/watch?v=kaefdiE4ovk
---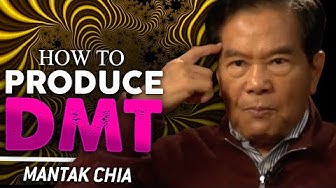 HOW TO PRODUCE NATURAL DMT (363,079 views)
https://www.youtube.com/watch?v=r15ckOaXuSA 
---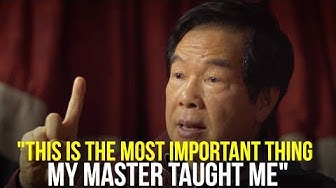 Understand This And You Will Achieve Anything! (229,014 views)
https://www.youtube.com/watch?v=HO_ZqfpiwLg
---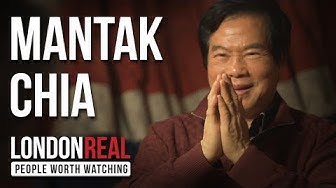 HOW TO RELEASE NEGATIVE ENERGY 
https://www.youtube.com/watch?v=bDRUTbQNkJM
---
Refund Policy: No refunds at any time.
Event Hosts: 
When & Where

Crowne Plaza Hotel
1221 Chess Drive
Foster City, CA 94404


Friday, May 31, 2019 at 7:00 PM

-

Thursday, June 6, 2019 at 5:00 PM (PDT)
Add to my calendar