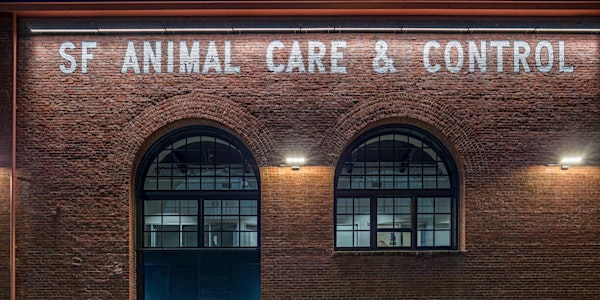 Manny's Old School Town Hall w/ Director of Animal Care Virginia Donohue
Do you have a question for San Francisco's Director of Animal Care & Control? Come ask them at Manny's for our next old school town hall.
When and where
Location
Manny's 3092 16th Street San Francisco, CA 94103
Refund Policy
Contact the organizer to request a refund.
About this event
Town hall meetings play a key role in our democracy. It's a time where our elected officials can hear directly from the voters.
Manny's started a monthly town hall with elected officials from all over the city to help facilitate discussion between the people and our representatives. Our next installment of our town hall series is with Director of Animal Care & Control Virginia Donohue.
This will be a chance to ask your questions directly to the people who run our City and State.
Just you and them - the way politics should me. Manny's is shortening the distance between you and the people in power.
The structure of this event will be an hour long Q&A with Virginia Donohue. We hope to help solicit a more collaborative discussion and hear the diverse stories in our city.
About Virginia Donohue:
Virginia Donohue has been Executive Director of San Francisco Animal Care and Control since 2015. SFACC is an open door shelter that accepts all animals regardless of species, medical condition or behavior. The department enforces all state and local animal control and welfare laws and is the first responder for animals in natural disasters and other emergencies. Annually, SFACC takes in nearly 9,000 animals, responds to nearly 12,000 calls for help, reunites 1,100 pets with their families, and cares for more than 500 pets whose people are unavailable due to hospitalization, domestic violence, incarceration and other emergencies.
Prior to joining the department, she co-founded Pet Camp, a lodging facility for dogs and cats with two locations, 45 employees, and the capacity to care for 250 dogs and cats. She began her professional career in public affairs for the U.S. Environmental Protection Agency, serving in management positions in both the Chicago and San Francisco regional offices. She holds a bachelor's degree in journalism and a master's in management, both from Northwestern University. She is a parent to four children, two dogs and a cat.