MANILA: Train-the-trainer: Curriculum Design and Development

Thursday, June 14, 2018 at 9:00 AM

-

Friday, June 15, 2018 at 6:00 PM (PST)
Event Details
Training is not all about PowerPoint presentations; it's all about a sound learning design and effective development of materials.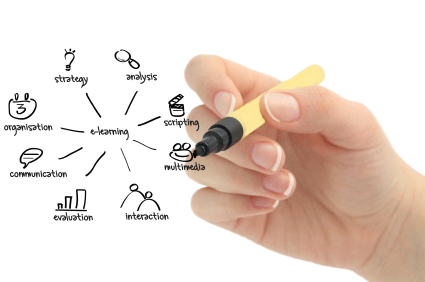 OVERVIEW
Many trainers and facilitators today are experts on presentation skills and training delivery but the other areas of the full training cycle are left unexplored. The two D's in CADDIE stand for Design and Development. Guilty as we may be, when asked to run training, trainers only create PowerPoint presentations and assessments without completely outlining the learning objectives and outcomes of a program in a curriculum content design document. What's wrong with that? The trainers and trainees go into an aimless exercise of learning without truly understanding the end goals of a learning program; in addition, the training is un-documented and therefore becomes hard for other facilitators to replicate. Also, if the program does not have its specific topics, timelines, and methodologies spelled out, the trainer can just go free hand that could compromise learning quality.can just go free hand that could compromise learning quality.
 
IS IT RIGHT FOR ME?
It's high time to understand the full training cycle with an introduction to CADDIE and a focus on Design and Development. In this one-day learning session, you should be able to create and build robust learning programs by knowing how to write effective learning objectives, timelines, specific topics to include, methodologies, evaluation measurement plans, and engaging learning materials that can help your organization.
For those wishing to learn or improve their training design and development skills, this is the program for you. If you are a trainer, training supervisor, training manager, senior manager or teacher looking to design and develop effective learning plans and activities, this session is for you.
 
WHAT WILL I LEARN?
Understand the role of Design and Development in the CADDIE instructional design cycle;

Use a Design and Development model to systematize learning design and curriculum development;

Write measurable learning objectives using the Behavior, Standard, Condition format;

Create assessments that support learning objectives;

Write a design document that will include topics, sub-topics, objectives, materials needed, methodology, and learning validation modes;

Create effective training materials that support learning objectives
 
Introduction to CADDIE

What is design and development?

The DD Model

Writing Objectives

Types of Objectives

Behavior, Standard, Condition Format

Creating Assessments

Types of Assessments

Building the Design Document

Topics to Include

Timing

Methodology

Developing Materials

PowerPoint Presentations

Participant's Guide

Facilitator's Guide
 
Meals Galore: AM and PM Snacks, Lunch

Special Bay Hewitt Learning Kit

Certificate of Completion in a Hard-bound Holder - You'll never get this elsewhere!

Unlimited LEARNING from our expert speaker/s

Unlimited consulting by email and helpdesk channels
 
BAY HEWITT PUBLIC LEARNING POLICY
Bay Hewitt reserves the right to cancel learning programs, workshops, seminars or conferences due to force majeure or Acts of God (i.e. severe weather conditions). In cases like this, the program will be re-scheduled to another date and time. We will make every effort to notify all registrants.

Bay Hewitt reserves the right to cancel learning programs, workshops, seminars or conferences due to unforeseen circumstances or for lack of participation or required headcount. We will make every effort to notify all registrants. 

We require at least ten (10) participants to run each workshop; we encourage you to invite your colleagues at work, friends, and/or family members to meet this requirement.

For our full Bay Hewitt policy on public learning events, please visit: http://www.bayhewitt.com/2013/07/bay-hewitt-policy-on-public-learning.html
When & Where

Globe Telecom Plaza 1 Pioneer St Cor Madison Mandaluyong Cit
Pioneer Street
Mandaluyong, NCR
Philippines

Thursday, June 14, 2018 at 9:00 AM

-

Friday, June 15, 2018 at 6:00 PM (PST)
Add to my calendar
Organizer
Bay Hewitt is a leading Philippine provider of business consulting, learning/training and development solutions, and performance management tools for global companies, government and educational institutions, and small to medium scale businesses. As a reliable partner for our clients, we deliver professional training and improve business performance through innovative solutions. Bay Hewitt's experience, ability, and dependability have made us the partner of choice for large companies in the Philippines. We provide organizations with a new level of visibility to help them make more informed business decisions and increase total growth.