Event Information
Refund Policy
Refunds up to 7 days before event
Description
Bring your dreams, desires, ambitions, and ideas to class. Throughout our 8-weeks together, you will be trained in scientific and spiritual skills to transform your thoughts into reality. Whatever you have been wanting to see realized in your life, whether that be leading a healthier lifestyle, finally starting that business you've always dreamed of, attracting financial prosperity to your life, or excelling in your career, by the end of the 8-week course, you will be manifesting everything you intended to. By understanding and applying the extraordinary tool of mindfulness, you will become a shape-shifter, a power performer, and a master executer.
Here is the brief syllabus for the course:
WEEK 1: An Introduction to Mindfulness, Neuroscience, Psychology & Ancient Spiritual Wisdom
WEEK 2: Addressing the Blockages
WEEK 3: Mastering Our Mindsets
WEEK 4: The Law of Attraction Demystified
WEEK 5: Tapping Into Deep Creative Energy
WEEK 6: Aligning Mind, Body, Spirit to Magnify Personal Power
WEEK 7: The Powerful Practice of Visualization
WEEK 8: Mindful Maintenance: Being Your Own Accountability Partner
Please note, this is no ordinary class. If you are content with being ordinary, this is not the space for you. Not only will we be learning, but we will be actively APPLYING the knowledge, and doing the work necessary to manifest our dreams, in the lab component of the course (which takes place in the last 45 minutes of every class).
Food and drinks will be served every class session!
The course will run every Sunday from August 6, 2017-September 24, 2017. Class is held from 2pm-4:30pm in our beautiful meditation studio loft pictured below.
A private, virtual version of the class is also available for a select few who are not NYC based, and cannot make the physical class. These 8 virtual sessions are 1-on-1 and last for 90 minutes, at the same time every week.
Please note: The course has a limited enrollment capacity. Spots are on a first-come, first-serve basis. Paying the $100 deposit fee will guarantee full enrollment in the course. Full payment will be due in person on the first day of class via credit card, cash, or personal check (without Eventbrite fees!).
All necessary course materials are included in the cost.
Do not hesitate to contact the course instructor, Irene Atkins, (CEO of New Mindfulness Inc.), with any questions or concerns about enrollment or the course content.
contact@new-mindfulness.com OR contact@ireneatkins.com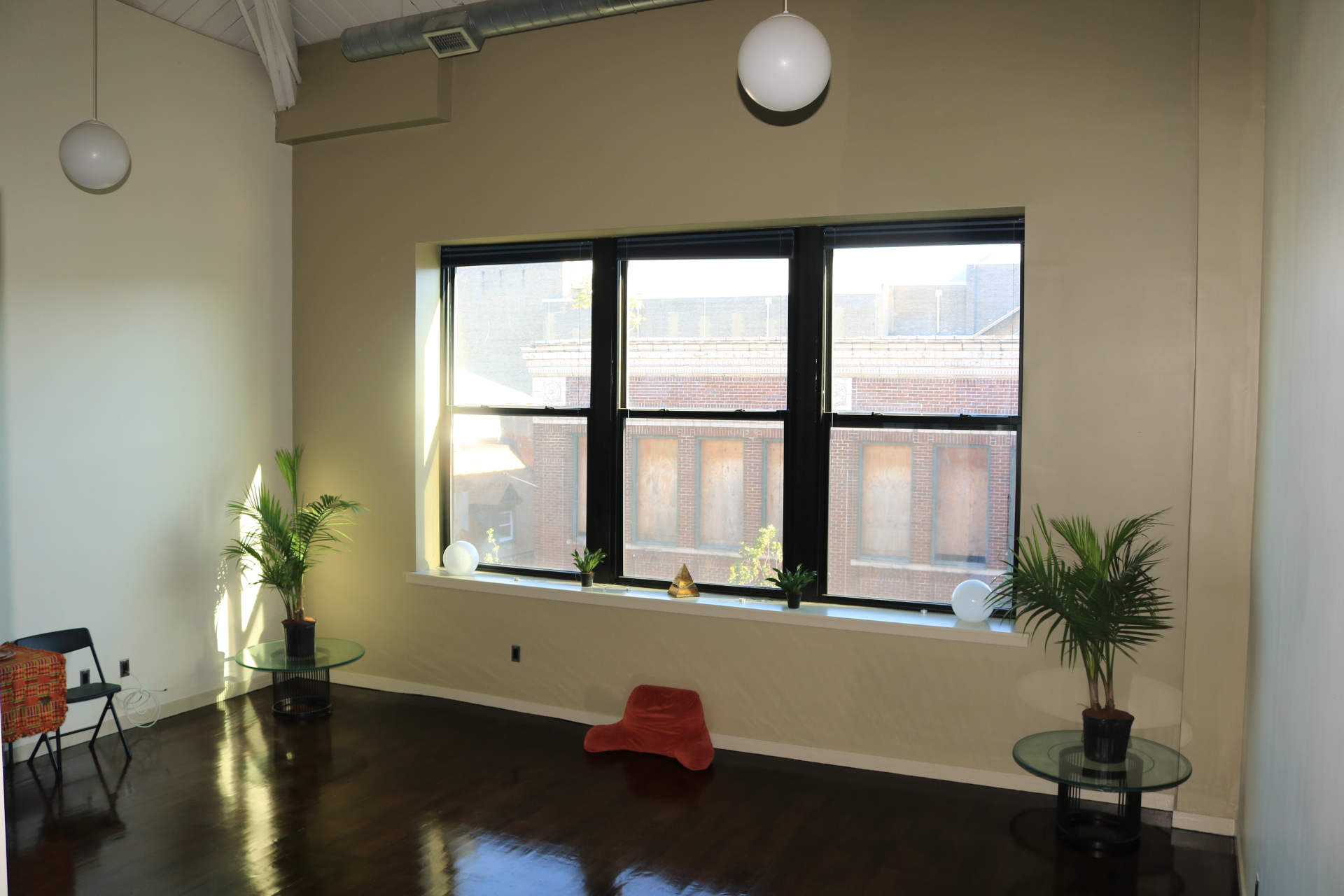 Date and Time
Location
Refund Policy
Refunds up to 7 days before event