Description
Being a teenage girl presents its own set of unique challenges to becoming a leader of integrity and excellence. Many challenges exist in society today for teenage girls, such as coping with broken homes, depression and creating a self-image that fits into the social structure of being a cool teen. Confident, focused, and emotionally intelligent teenage girls are needed to combat the vicious cycle of low self-esteem, teenage pregnancy, and attempted suicide. Understanding the unique challenges of being a teenage girl today and creating appropriate life skill programs are critical to the evolution of producing healthy, confident, and focused teenage girls in our society and that is what the OK2B FACTOR is all about.
Manifesting The Dream: OK2B Teen Girl Conference is a full-day event hosted by Seed of Hope Foundation.
This year's event LIVING MY BEST LIFE is dedicated to empowering teen girls to pursue their highest potential, set the bar high, dream big, and live authentically by learning principles that will help them understand that building real wealth and living your best life requires that you take care of your mind (mental state), your money (finances), and your makeup (character). Without a great understanding and balance of all three, real wealth will be difficult to achieve and maintain.
Our Guest Speaker
Our keynote speaker, Patrice C. Washington, was a real estate and mortgage broker by the age of 21. She faced her first big financial challenge after she graduated. At the age of 22, she found herself in $18,000 of credit card debt. After listening to a talk on personal finance, Washington set to work improving her finances.
She started budgeting and cutting unnecessary expenses. With just a few changes, she was saving $400 per month. She was debt-free within two years and swore never to get into debt like that again.
Washington went on to build a seven-figure real estate company by the age of 25. Things were great. Then the Great Recession hit. In 2007, the company that Washington and her husband had launched lost everything. Fast forward to 2019, she is now a number one best-selling author, captivating speaker and hope-restoring coach to women all across the country and teaching them how to redefine wealth.
We are so excited to have her pour into our girls this year as she shares her journey to living her best life, building true wealth, and the importance of being authentically yourself.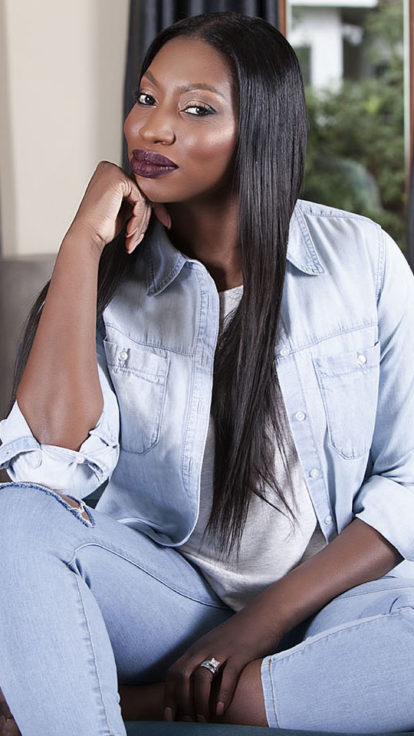 *************************************************************************************************************************
If you ever attended one of our conferences; then you know we BRING IT! It's not just another conference, it's an experience. This event WILL SELL OUT and registration is limited!
************************************************************************************************************************
THE DAY:
9:00am - Registration & Tribe Building
10:00am - Empowerment Session
11:00am - Minding My Mind: Break Out Session
12:00pm - Lunch & Social Media Break
1:00pm - Minding My Money: Break Out Session
2:00pm - Photos & Social Media Break
2:30pm - Minding My Makeup: Break Out Session
3:30pm - General Session & Wrap-up
4:00pm - Adjourn
Every girl receives a full-day of empowerment, breakfast, lunch, t-shirt, swag bag, and book of knowledge!
*Schedule is subject to change.
************************************************************************************************************************
DID YOU KNOW:
Girls are the fastest growing segment within the juevenile justice system, help us do our part to impart LIFE and PURPOSE into young women throughout the Chicagoland area; REGISTER YOUR TEEN GIRL TODAY or PURCHASE a registration to sponsor a young lady.
IMPORTANT NOTES:
All ticket sales are non-refundable.
You may pass on ticket to another teen girl attendee if unable to attend.
Are there ID requirements or an age limit to enter the event?
Ages 11-22
Is my registration/ticket transferrable?
You may pass on ticket to another teen girl attendee if unable to attend.
Participation and Supervision Requirements:
- Minimum age: 11 years old

- Anyone or any groups under age 18 must have a chaperone. Chaperones must purchase tickets to the event.
When do I need to arrive?
Registration begins at 9am CST. Please be on-time.
Will I be photographed?
There will be a professional photographer on-site taking pictures throughout the day. If you prefer not to have your phototaken or used in our collateral that is distributed worldwide, please let one of the registration attendees know upon check-in.