Manifesting Material Abundance With VISHNU! - Mohini's FREE Seminar (13 Aug...
Description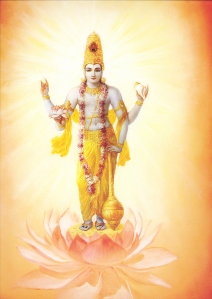 Representation of VISHNU
Here is Mohini's 2nd seminar to prepare those of you attending our upcoming "Boost Your Wealth!" Prosperity Powerspot Trip to India 2011 from 9 to 11 September 2011.
To learn more about the Trip, please click HERE: Boost Your Wealth Powerspot India Trip
We also wish to extend an invitation to everyone in our community to attend Mohini's seminar so that everyone can learn about VISHNU and obtain His blessings for material creation and abundance.
Mohini's Seminar on 13 August 2011: Manifest Abundance With VISHNU!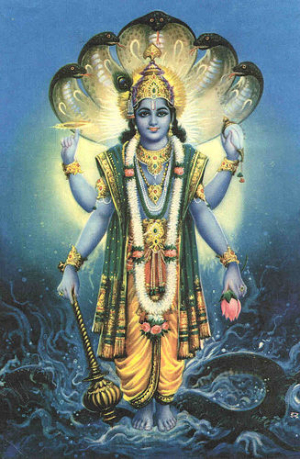 VISHNU is usually represented as carrying 4 tools: the conch (shell), lotus,
mace & sudharshana (spinning charkra disc)
Mohini's seminar will be jam-packed with practical tips and powerful meditation techniques to enable you to connect with divine archetype VISHNU and harness His power for material abundance.
What You Will Learn
(1) Learn and get to know VISHNU, the aspect of the Divine who is the ultimate archetype for:
material abundance

wealth

happiness

health

enlightenment
(2) Discover VISHNU's divine qualities and how you can receive the special gifts and blessings bestowed by VISHNU
(3) VISHNU's Ashta Akshara quantum sound (mantra) that will enable you to access VISHNU's material and spiritual blessings.
(4) Receive initiation into VISHNU's Ashta Akshara mantra through a guided meditation that will implant VISHNU's Ashta Akshara mantra deep within your body, mind and soul.
(5) Experience how to emotionally connect with VISHNU through a guided meditation led by Mohini.
(6) Understand the meaning and full power of the mantra - HARI BOL - the mantra to stop pain and suffering and to enable you to transcend to a state of perfection
(7) Be introduced to VISHNU's 9 powerspots at NAVATIRUPATI (9 Temples of VISHNU).
(8) Learn why we are visiting NAVATIRUPATI and what are the blessings VISHNU will grant you at each of the 9 temples of Navatirupati including:
attaining abundant wealth and eternal bliss. At one of the 9 temples known as Thirukkolur, you can also pray for VISHNU's blessings to recover wealth that had been previously lost

attaining ultimate liberation

empowering you with a mastery over maya, the sensory world of pleasure

experiencing relief of any kind of curse and ill-will by others

gaining the blessings and protection from the Divine
(9) As a finale, Mohini will lead everyone on a guided meditation to enable you to access VISHNU's divine energies and qualities are available at the 9 powerspots of NAVATIRUPATI (9 Temples of VISHNU).
About Dr Pillai (Babaji)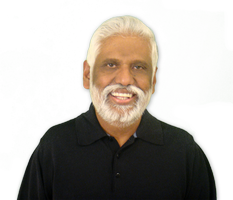 Dr Pillai is an enlightened master from the Tamil Siddha tradition, the same lineage as Maha Avatar Babaji (who was featured in Paramahamsa Yogananda's classic, "Autobiography of a Yogi")
The Tamil Siddhas are enlightened yogic masters whose teachings have long been shrouded in secrecy. Dr Pillai is the first Tamil Siddha master to receive permission from the ancient masters to bring such powerful teachings to the world.
The Tamil Siddhas teach that we should enjoy a 200% LIFE i.e. 100% spirituality and 100% materiality and are well-known for having acquired mastery over their environment.
Through their intensive spiritual practices, Tamil Siddha masters have been known to possess various supernormal (siddhi) powers such as
thought manifestation, telepathy, teleportation & bi-location (to be in two or more places at the same time).
For many years, Dr PIllai was a Professor at the University of Pittsburgh in the USA.
As a scholar, global spiritual leader & meditation master, Dr Pillai is most well-known for having revealed the once-secret AH Manifesting Meditation to Dr Wayne Dyer, thus enabling millions of people around the world to be able to manifest their desires.
In 2008, Time.com hailed Dr Pillai as the "YouTube Guru" with over 5 million people having watched Dr Pillai's video teachings on prosperity & enlightenment on YouTube.
About Your Seminar Teacher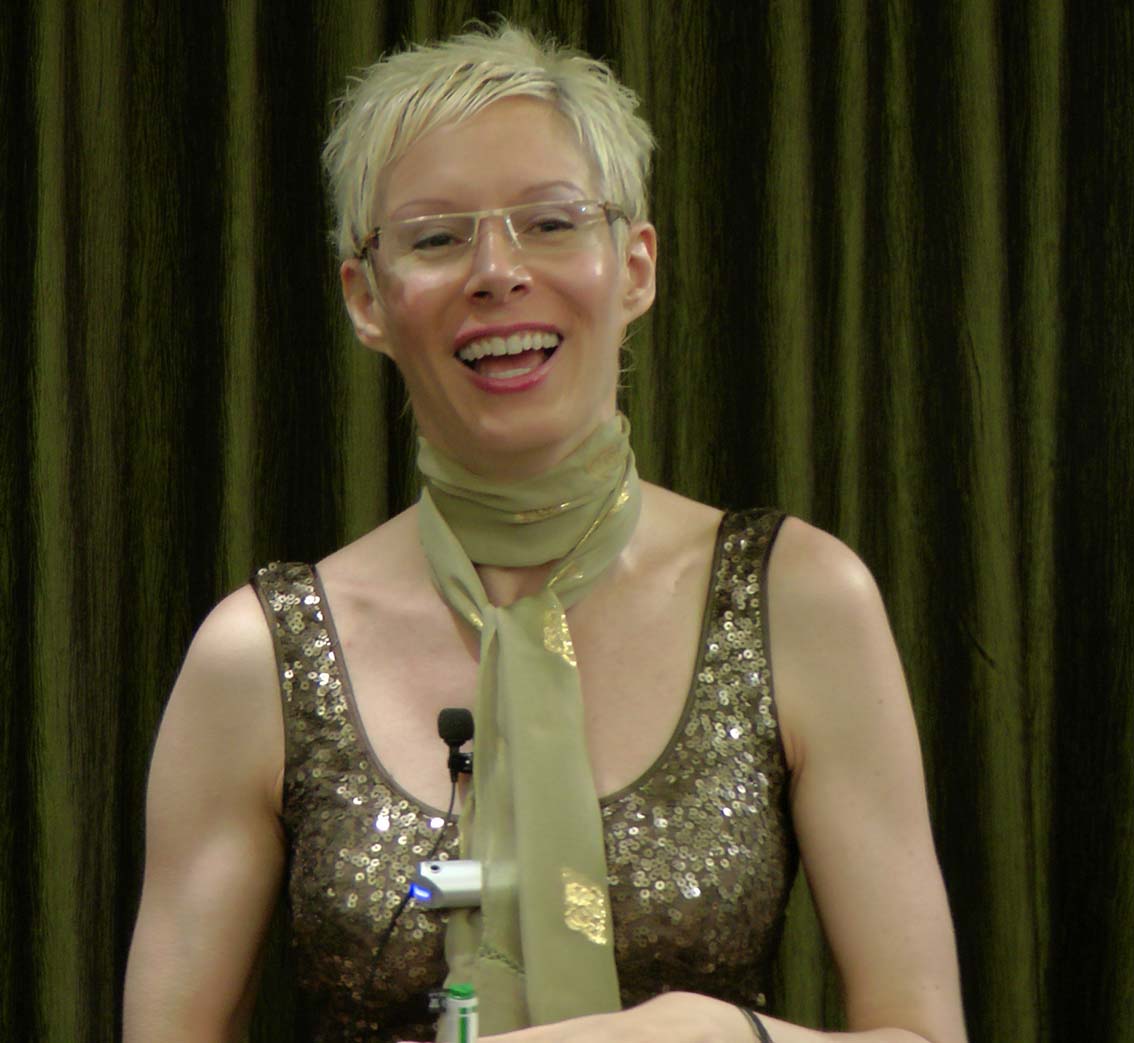 The seminar will be taught by Mohini, one of Dr Pillai's longest serving students.
Mohini is from the US and has been teaching Dr Pillai's techniques worldwide for the past 18 years.
What to bring For Mohini's seminar?
Please bring a yoga mat or something for you to lie on the hotel floor (eg a towel, comfortable mat)
How Do I Register?
Mohini's seminars are FREE and and we do encourage you to bring along your friends and family members so they can experience a profound transformation in their lives too.
However, there are limited seats and ADMISSION IS STRICTLY BY TICKET ONLY which you can obtain by registering at this page.
Seats are limited to 100 spaces only!