Description
Get clear on what you want to create in all areas of your life

Understand the energy of manifestation

Walk away with two powerful tools to use daily to bring your vision to life

Create your vision while having fun doing it
This interactive, hands-on workshop will leave you feeling energized and excited about the year ahead. You will create:your own 2018 vision board and a powerful life script that will transform your year ahead!
Life Purpose Coach, Andra Wochesen ad Life Transformation Coach Karla Smith will lead you through each activity, guiding you to follow your intuition and creativity so you can tap into the natural flow of Universal energy and manifest your biggest and best year yet!
ABOUT OUR HOSTS: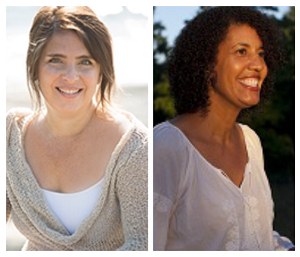 ANDRA WOCHESEN - Life Purpose Coach & Reiki Practitioner

Andra Wochesen has been called a lighthouse for others and a compassionate navigator through uncharted waters. She brings over 20 years experience in the education and self-development field to her coaching practice and encourages men and women to take inspired action steps to live their life with purpose.
She's taught schoolgirls about self-esteem, designed and facilitated workshops, lead experiential retreats, and trained dozens of Pilates Instructors. She's also appeared on the radio and authored a guided journal. As a Certified Life Coach and Passion Test Facilitator, she works with groups, individuals, professionals, and entrepreneurs, intuitively incorporating a variety of techniques to help her clients clarify their direction and assemble a roadmap for the journey.
Andra learned a great deal from her own challenge of career transition. She walked away from a secure teaching career and took a leap of faith to follow her passions. The experience planted the seeds for her coaching practice. Through multiple learning channels, Andra is continuously strengthening her skills at connecting the mind, body, and spirit. Her enthusiasm is fuelled by her love of adventure travel with her husband, supporting orphaned elephants in Africa, and the beauty of nature that lives just outside her door.
To learn more about Andra visit:
http://www.andrawochesen.com
KARLA SMITH - Life Transformation Coach
Karla is a certified Personal Life Skills Coach who supports women and men who are facing crisis or transitional phases in their lives, such as, separation and divorce. S
he helps clients uncover personal blocks and past traumas, teaches new tools and skills that create positive shifts, and helps them set and implement goals to transform themselves toward empowering and joyful living.
Karla has dedicated herself to serving people, helping them with compassion and loving kindness.
Karla is compelled to continue growing as a person by creating positive and lasting changes in her own life filling it with love, gratitude and happiness. She continue to hone these skills everyday and knows, with practice, each of us is capable of creating new and wonderful journeys for ourselves.
Karla is a mom of 7, a believer in living well, a writer, an active community volunteer and avid dancer! She lives by this quote by Buddha, "You yourself, as much as anyone in the entire universe, deserve your love and affection."