Description
Your Soulmate is waiting for you…
Almost 10 years ago, for the first time in my adult life I found myself single, divorced and with two young kids.
I remember telling my therapist that I was sure I would be in another relationship within six months. Now this was after a sixteen year relationship with my ex, so when I said this she must have jotted down in her notes, "this girl needs some work!"
The truth was, I did need some work. A lot of work!
A year and a half after we split, I was still single and now feeling hopeless and scared I would never find love again. I kept attracting guys who were selfish and had no interest in a relationship.
Or I would date guys who were too young, too far away or too wrapped up in their own lives to care about me.
Then I had a friend tell me about the Law of Attraction and Soulmates.
She shared with me that in order to find true love you first had to believe it was possible. You had to get clear about what you wanted and then do whatever it takes to stay in the belief that he is coming.
The best part about all of this is you don't have to go looking for him, he will find you through the Law of Attraction.
Now, this was great news for me! I hated online dating and every time I got myself out there, I came home more disappointed and hopeless than ever before.
I did as she suggested:
I wrote list on who he should be.

I had imaginary dinners with him.

I wrote birthday cards and Valentines cards to my sweet love.

I spoke romantic words to him in my car and felt his love, even in his non-manifested form.
Six and half years after my divorce I was finally in the arms of my soulmate. He is everything I've imagined and MORE! And the best part was he came to me! I didn't have to go looking for him.
Why did it take that long?
I was getting in my own way. And like I said, I had a lot of work to do.
My hopes are that it doesn't take as long for you. I can see now what I did and didn't do to keep him away.
I can see now as I look back that some things shifted me more than others, and I'm excited to share these things with you.
In this online course on how to manifest your soulmate, I'll be teaching:
How to become a powerful magnet so you can ATTRACT what you are wanting.

What deep subconscious beliefs are keeping him/her away

Why it's important to stay positive and how to navigate the negative naysayers.

The importance of Like attracts Like

Why becoming the best version of you is the first and most important step.

Why you deserve love and ways to use the Law of Attraction to help you attract this amazing partner.
Here are some things I feel strongly about when it comes to attracting soulmates:
You are never too old.

You are never too fat.

You are never too poor.

You are never too damaged.

You are never too anything that makes you feel imperfect in order to attract your soulmate.
I have met countless couples who met when they were going through transitions or had financial struggles. No soulmate EVER turned someone down simply because they were over weight or did not look their best.
A soulmate relationship is an energetic bond that transcends our ego mind, so please don't let that be a barrier for you.
I only say this because I hear it all the time! I have had countless friends say they can't date until they lose weight. Guess what, they are still single! But others chose to focus on the soul to soul connection and found a love that goes above and beyond our human minds.
That is what you deserve and what I'll help you manifest.
I'm excited to have you join me in this life changing online group course where every Friday for the month of February I'll teach you how you can manifest your soulmate as well as meet other people who will be your support team on this journey.
This course will be done on Zoom, which is easy and can be accessed on your computer or mobile phone.
I will also be developing a Facebook support page for this group as well so you can all stay connected on your journey and get continued support from me.
I truly don't think I would have been successful without the help that I enlisted with my coaches (I've spent thousands of dollars and am excited to give you this advice for a fraction of what I paid!)
The best part about all of this is not only will you become a powerful soulmate magnet and learn tools that will help your soulmate come to you faster, but you will develop new friends in the process who believe as you do. That is why I love group coaching so much!
The course begins February 1st at 1pm PST and we will be meeting every Friday in the month of February at that same time.
Once you sign up I'll send you an email with the details and the link to the Facebook group.
I'm super excited to have you join me and attract your soulmate too!
You deserve a wonderful partner. And no matter how long you have been single, things can change in an instant. By taking this course I really believe this will happen to you.
This course will be every Friday for the month of February and will last 1 1/2 hours. I will be teaching, offering exercises and homework to do between classes. I will also allow time to share which is why I've kept this group small (only 10 slots). Once you sign up you will also have access to a private Facebook group page where I'll be offering you more support and inspiration to help you on your journey.
If you miss a session, they will be recorded and you can watch it anytime. I will also be there to support you on the Facebook group page.
Don't wait another day, month or year to finally meet the partner of your dreams! Sign up today before I sell out!
Here is a testimonial from someone who took my Manifesting Your Soulmate Workshop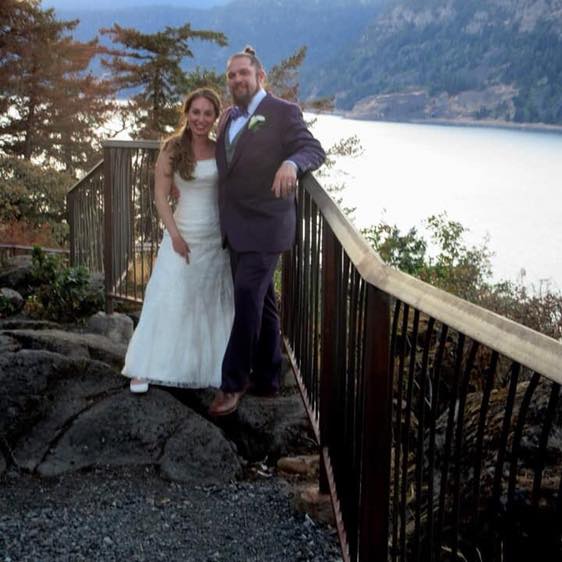 "I've known Michele as a practioner-turned-friend for over 5 years now. I was drawn to her fun, creative knowledgeable leadership style through LOA meetups. I recently was trying to decide if I should leave an unfulfilling relationship of 2.5 years when I'm creeping up on age 30, so I called Michele."
"She listened and gave me some questions to think about, and then suggested I attend her workshop on manifesting your soulmate. He and I broke up the next day and a couple weeks later I decided to attend the workshop. I got so much more out of it than I expected! You know when you're low about love, you don't get your hopes up to protect yourself. WRONG THING TO DO! Michele's workshop, co-led by her partner Paul was really helpful."
"There were so many segments to it and the flow was really nice. Lots of good self-reflection and uplifting energy! I created my affirmation about manifesting love, wrote my future man a love letter, and thought about it off and on for the next few days."
"About 6 weeks later, a friend who's been in my life for about two years and had a break up just a few weeks before mine invited me over for dinner. I had also coincidentally invited him to Michele's workshop but he wasn't able to attend. It was at that dinner than he and discovered strong, surprising and undeniable feelings for each other! Over the next week before officially beginning to date, we asked each other the important adult questions (credit score, dream future, etc). I knew he already had a lot of similar beliefs around LOA as I, and the synchronicities continue to evolve! We pinch each other nearly every day because we still can't believe that this is real...he is truly my dream man, I wasn't sure if I'd ever meet him. And the best part is, he feels the same way about me."

"Guess what my affirmation was from the workshop? "I will find my soulmate sooner than later and he will be more amazing than I ever could have imagined, and he will feel the exact same way about me!" We are currently planning our future - fairytales can come true! :) Thanks Michele, for being an influential part of this journey over the last three years, and the final push toward each other through your workshop!"

Rochelle