Manifest Your Dreams & Success Crash Course Forum 2/9/19

Saturday, January 19, 2019 from 9:00 AM to 2:00 PM (PST)
Event Details
            
 

EVENT DATE:  2/9/19

   
Manifest Your Dreams & Success Crash Course Forum 
GET YOUR 2019 SUCCESS STARTED NOW
AND MANIFEST WHAT YOU'VE ALWAYS WANTED

!
The Manifest University is dedicated to giving you the tools to get what you want.  Make a commitment to yourself to create lifelong happiness. Transform Your Life In 2019! 
$$$ Money, ❤️ Love & ✨Success
A GREAT GIFT TO YOURSELF, FRIEND OR FAMILY MEMBER
IN 
NEED OF TRANSFORMING THEIR LIVES INTO A COMPLETE SUCCESS!

WHAT IS THIS COURSE?
In our half-day forum "Manifest Your Dreams & Success Crash Course Forum", we will spend 5 hours helping you learn how to become aware of your patterns of decision-making, learn tools to break them, as well as change your belief systems to bring you success.
"TheMU" unique tools have helped bring success in all areas of life to executives, business professionals, entrepreneurs and folks from every walk of life.  Not only will we help you identify what is holding you back, we will break your negative beliefs and get you to a state of being completely aware of your unsuccessful patterns, so that you can stop yourself the next time around and get what you've always wanted. You will also learn the real laws of attraction and how you may have been misusing them.
Private clients pay $22,000- $25,000 for 6 months of one-on-one personal counseling with Eve. Instead, we want to give you the tools, so you can start making things happen right away!
WHY OUR STUDENTS TAKE THIS COURSE
Our Students usually complain about one or more of the following problems:
Does It Seem Everyone Around You Is Getting What They Want Except You?                                                            Are You Always Short On Cash,                                                                                                                                      Is Your Career Not Going As Planned,                                                                                                                        Cant Get Your Business Where You Want It To Be,                                                                                                    Does Your Business Make Enough Money To Survive But You Dont Get Paid,                                                            Does Love Constantly Escape You Or Do You Seem To Meet The Same Type Of Person And/Or Get The Same Results In The End Over And Over Again?
The Manifest University Unique Tools Will Get You Unstuck & Help To Deliver The Results You Want.
You probably have No Idea Why you Aren't Getting What You Want.  We Will Show You Why.                            
We Will Show You How To Set Your Mind and Focus So That What You Want... Is Yours.
I know it seems impossible right now, but that's because no one has ever showed you how to get what you want before. These are not skills taught in schools or by our parents, in fact you are probably repeating their mistakes or imitating their paths, because that's what they taught you to do.
You Cannot Blame Yourself For Not Knowing Why this has been so hard and why you can't stop getting the same results. That's actually the first step to this entire transformation. 
Everything that came before taking this course does not matter.  From the moment you enter this course and change your mindset, that's when everything you've ever wanted begins.
The picture of what has happened in the past is no longer 'Your Truth'.  Let us get you The Tools to make your life the way you want it and Be Happy and Proud of Yourself.
Maybe you've read self help books, paid for seminars, listen to free recordings and podcasts and taken your friends' and family's advise and yet No Matter What You Do, Nothing Seems To Work Or Change For You.  You've acquired so much knowledge already, tried so many things and your life keeps ending up in the same place. 
The Manifest University Tools And This Course Explains What You're Missing.
Our Students Call This Course "The Final Step". 
You will finally understand why you were so frustrated and struggling to change your life.   
We will teach you our Crash Course Step By Step Manifesting System so  
you will know                    Exactly What To Do Step By Step Everyday To Get Yourself To Where You Want To Be
.
Once you start getting what you want, you'll simply get more and more of what you want.
This is a Brand New Crash Course that Jump Start into 2019.
Learn how to Reset Yourself and Get Your Eye On The Ball Of Only Success And Happiness.

We help people reach what they've always wanted every year.  Isn't It Finally Time You Were Happy?
Knowledge Is Power.
WHAT WILL I GET OUT OF THIS?
Know What You've Been Doing Wrong

Stop Getting the Same Results   

Be Able to Identify When You are Repeating Old Patterns & Break Them

See Everything from a New Perspective

Know What Makes You Happy

Have the Tools to Manifest Whatever You Want, When You Want 

Ask questions live with Eve throughout
AGENDA 
9:00 am 

- Log Into Zoom and Begin (PST)
9:00 - 10:00

 - What is a Paradigm,  How you got yours and How it got you to where you are right now.
10:00 - 11:00

 - How to identify your patterns even if it seems like your choices are always new.
11:00 - 12:00

 - Defining Manifestation and the Laws of Attraction - How you've been doing them wrong all this time!
12:00 - 1:00

  - Learn A Set of Manifesting Tools & How to Get What You Want Now! And then how to Keep It
                      - The Biggest Challenge!

1:00 - 2:00 

- How to discover what you truy want, whether that is what you truly want and Questions for Eve.
WHO IS TEACHING THIS COURSE?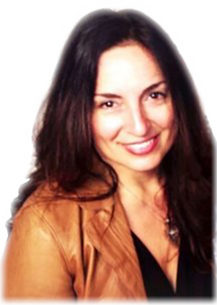 Eve Shpak is a Success Coach with over 20 years experience in helping people get exactly what they want. She has worked with professionals in all fields from high level celebrities and well known public figures to entrepreneurs, tech executives and employees across the board on how to achieve greater success in their professional and personal lives. Eve has helped 100's of people achieve their desired position, salary, rate of growth, partnerships whether they be business or personal, cross into completely new fields from scratch and thrive, achieve accolades, repair seemingly impossible family and love relationships as well as find love and friends when feeling isolated.  Eve not only shows you why you didn't get what you want until now, she shows you how to Get it and Keep it.    Helping people reach their happiness is her life's passion and when you win, she wins. 
She normally works one on one with her clients in an intensive 6 month completely transformational course, but is now offering this crash course to a larger and more spread out audience so that more people can get the answers they need and start getting what they truly want and Gain Happiness.
WHY DO THIS LIVE FORUM WITH EVE? 
*Meet Eve personally and ask the questions about your life's paradigm and how to identify your patterns, so you can make permanent changes in your life. 
*Ask questions about how to properly carry out The Manifest University exercises and tools she will be sharing to ensure success.
*Have the opportunity to hear others with the same problems and new questions you may not have considered asking and get the answers to how you can overcome these blocks in areas such as finances, business growth, relationships, love and family.  
PAST SUCCESSFUL STUDENTS
"This time last year I made a call that changed my entire life for the better.  I cannot imagine what I would have done without you this year or any year from then on out.  I love you my friend and mentor, thank you more than you could ever ever know for everything you have taught and continue to teach me. I appreciate you more than words could say."                                         
- Content Producer and Public Figure for Major Outlet - Los Angeles, CA
"I wanted to create something huge for my new software company 
for the upcoming year. I had owned my software company for 3 years and in the past I've owned other companies where I found I kept making the same mistakes over and over and over. And I have no idea why I kept making those mistakes and I found myself making those same mistakes with my new company. And I just felt stuck and I didn't know how to get out.  I've done all the educational seminars, read all the books, trying to figure out how to fix and change and there was just still something missing. Eve helped me understand that I didn't have to make money to be able to do the things that make me happy, but that I could do the things that make me happy every single day and make that same money while being happy and she gave me the tools to do that and showed me the way. I now run a consulting company where I help make people's dreams come true, my income has quintupled, I have more time for myself, I can now go running everyday when before I could not walk down the block from a knee injury I had, I drive my dream Tesla, I'm about to buy a house with my husband in Laguna Beach and Im writing a book!  Working with Eve is like the Final Step."  
-Jennifer, former tech CEO, currently CEO in consulting - Los Angeles, CA
"Since working with Eve, I'm feeling more confident, taking care of myself more, I'm getting more sleep, I'm getting back in shape, I'm not having anymore panic attacks, my viewpoints completely changed about my surroundings, I'm feeling more at peace and now changing how I do business, focusing less on volume and more on better business and finally putting my roots in myself and feeling worthy as I finally get paid what I should have all these years. I now know whatever I want is coming to me."
-CEO of 20yo Staffing Company and Investment Banking Firm - Los Angeles, CA
"I hadn't booked an audition in a few years and it seemed my acting career had gone down the tubes.  After the first class with Eve, I booked an audition the next day on a Major Commercial with a World Famous Performer!  I got the audition and shot it by that 

Friday

! My perspective on everything has changed dramatically since I have started working with her and I'm so much happier!"
- Actress - New York City
"I couldn't imagine how my company was going to make double its income in the first month working with Eve, but after understanding it was the way I was seeing it which was the problem, Eve helped me make adjustments and I made double my money in the first two weeks!"
- CEO, Restaurant Staffing Company - Los Angeles, CA
"To say that The Manifest University has changed my life is an understatement. Eve Shpak and her incredible teachings, have helped take my life literally in the direction of everything I have wanted for myself and then some!"
- The Monster Ink
"The Manifest University is a game changer. I had some hesitation in the beginning, but I have never had anything, not therapy, self help books, life coaches.. None of those things have compared to the incredible shift that has happened as a result of my work with Eve Shpak and The Manifest University."
 - James Smith, Lead Programmer
Isn't Finally Time You Were Happy?
Reserve Your Seat Now. Limited Seats Available.
---
Questions? Email us at info@themanifestuniversity.com
( If you purchase a ticket and have a conflict with the date, we are happy to reschedule you for the next Forum or share a recording of the class if that is a available at the time. Please write us with any cocnerns. )
---
https://www.facebook.com/TheManifestUniversity/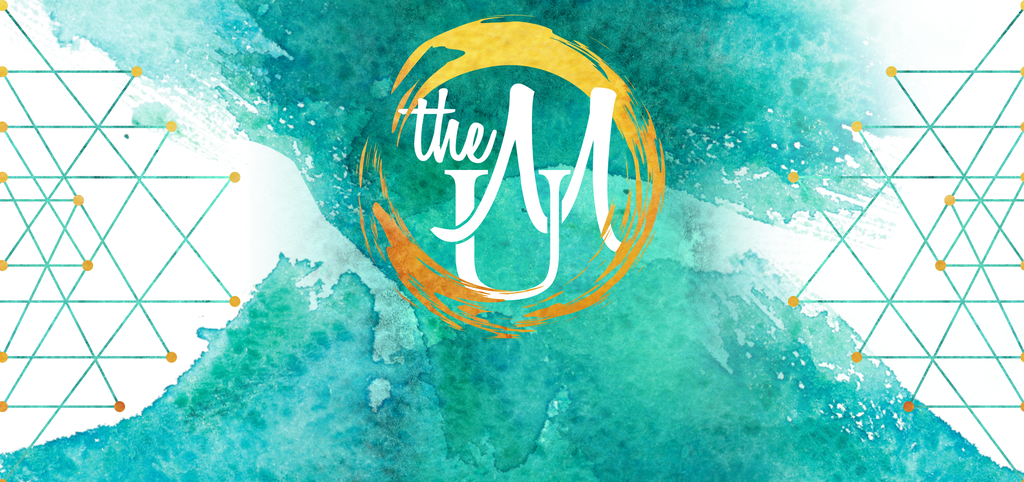 When & Where

Zoom Online

90405


Saturday, January 19, 2019 from 9:00 AM to 2:00 PM (PST)
Add to my calendar