About this Event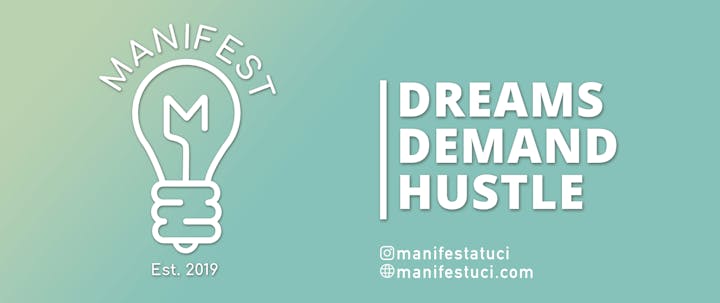 ***** ALL MAJORS WELCOME *****
Location: Paul Merage School of Business SB1 1200
The Beall Center Presents: Manifest. We are more than just a club, we are a community; Manifest will serve as the entrepreneurial hub for UCI students to network, collaborate, and innovate.
Do you have an idea you can turn into cash? Do you have a passion that you would like to monetize? Come join the Manifest family at our first launch event. Expand your network, & learn internet age business skills to become a successful entrepreneur!
Manifest is a new organization focused on bringing together student entrepreneurs. We invite students from different areas of interest, from STEM Majors to Business Majors. Allowing students to build their own business as they apply new skills and knowledge learned in the team!
Get to know more about our team, and through our speaking engagement. Our featured speakers include representatives from the center of UCI Applied Innovation and the Beall Center of Innovation and Entrepreneurship.
Our launch will take place at the Paul Merage School of Business SB1 1200 on April 8th from 6PM to 8PM. Food and drinks will be provided. Also, there will be a giveaway. See you there!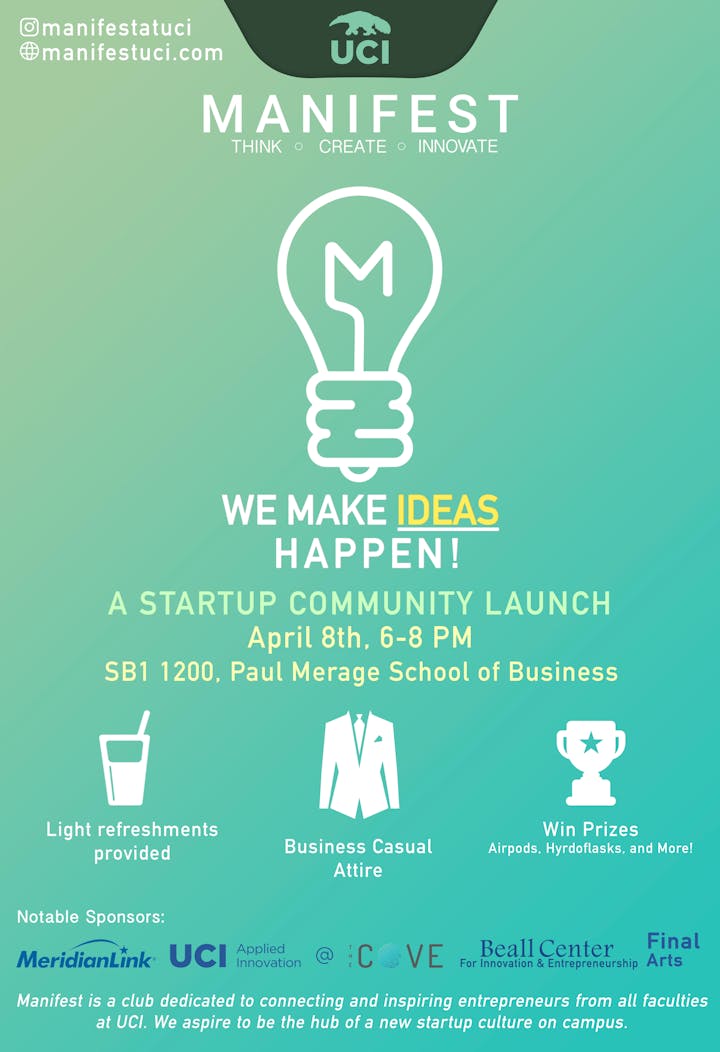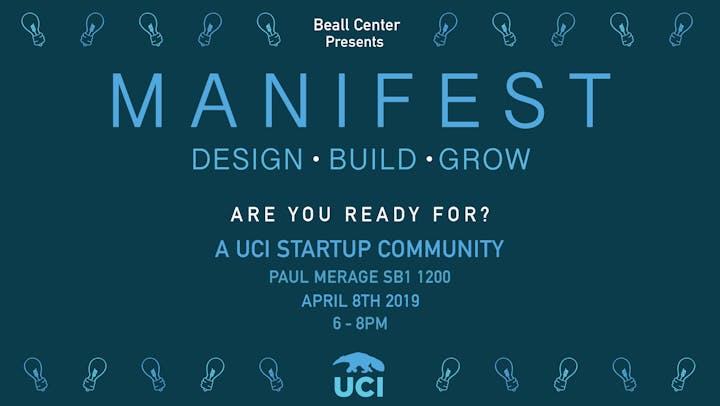 Manifest was started by 8 ambitious entrepreneurs at UCI. We started the club out of necessity. It was our common vision to bring UCI into the spotlight for entrepreneurship and innovation. Through Manifest, we hope to cultivate a passionate startup culture that will blaze trails not only in the history of our school but throughout the world. Manifest has the resources and talent to help you launch your idea into reality. We strive to connect talent from every major at UCI. Through networking and collaboration, Manifest members will leave UCI as resilient entrepreneurs. Are you ready to join us?