Get set to manifest your goals for 2022! Start the year right with the ultimate Manifestation Retreat!
About this event
The perfect gift to yourself or for your loved ones! Treat yourself or your nearest & dearest to our empowering Manifestation Retreat!
We have a beautiful line-up of wellness activities planned, all tailored to help you manifest your wildest dreams.
The day will be transformative and empowering with a powerful gong sound bath, a workshop to help you unblock whatever is holding you back from reaching your goals, a group tarot session for guidance, a magical manifestation ritual, plus scrumptious vegan food.
We guarantee you will feel lighter, brighter and all charged up to take on 2022 with newfound confidence and energy!
Activities include:
Sound Bath
The day will begin with a soothing sound bath to prepare you to receive your manifestations. Set your intentions and bathe in the soothing vibrations of the gong and find your inner stillness through sound. During this 60 minute session, Elizabeth will guide you through a deeply relaxing and rejuvenating soundscape. Let the expansive sounds of the gong leave you feeling very grounded and connected to earth. This is a time to re-align and experience your true self.
Workshop to Unblock Subconscious Beliefs
To allow our manifestations to actualise in the physical realm, we will first be venturing into an 'internal astronaut expedition', allowing light to shine onto those hidden places within, that hold subconscious beliefs or blocks to receiving all that we desire.
Aleksandra will be moving us through a process to bring those blocks to light, acknowledge them and release them, so that we create space and a welcoming energy for our dreams to nestle into. This process will be something you will be able to take home with you and repeat in the comfort of your own home as well. It has been known to powerfully enlighten and raise awareness to things that may be holding us back from living a life beyond our wildest dreams.
Group Tarot & Astrology
Using tarot and astrology, Jay will be tapping into the energy of the year ahead. Giving insight, tips and guidance on what to expect and how to prepare for a successful 2022.
Manifestation Ritual
We will wind up the day with a magical Manifestation Ritual led by Roxy. Learn how to cleanse your mind and body, let go of what no longer serves you, and bring in your manifesations to flourish and shine. Manifesting is co-creating with the universe, through this ritual you will harness the moon's energy to intensify your manifestations.
Vegan lunch
Indugle in some scrumptious plant-based food over lunch.
Social Network
Our retreats provide an opportunity to connect with like-minded people, bond and form meaningful connections and long-lasting friendships.
Venue
Our retreat will be held at one of the most beautiful venues in London. Missionworks, centrally located in Hammersmith, is a stunning 7,000 square-foot refurbished church across three floors of urban oasis, featuring a hanging garden and stained glass windows. The perfect holistic haven.
Mini Giftstore
There will be a curated selection of crystal jewellery & other items to help you manifest your goals for 2022. If you would like to purchase anything on the day, you will be able to pay via Apple Pay, debit card or credit card.
Additional Info:
Please carry your own yoga mat and refillable bottle of water.
Wear comfortable clothes and carry a warm jumper/shawl for meditation.
If you have any questions, please contact moon@overthemoonretreats.co.uk
You can follow our Instagram account on @over_the_moon_retreats
Book early to avoid disappointment! We look forward to hosting you!
With love,
Moon Onyx Starr x
Over the Moon Retreats
* In the event of a lockdown, we will reschedule the retreat to a later date, and your ticket will be transferred to the new date.*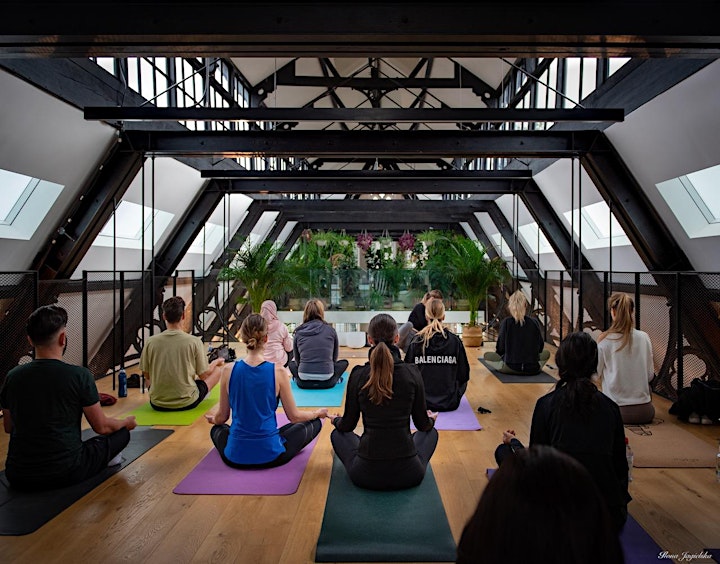 We will begin the day with pranayama to help you ground and centre yourself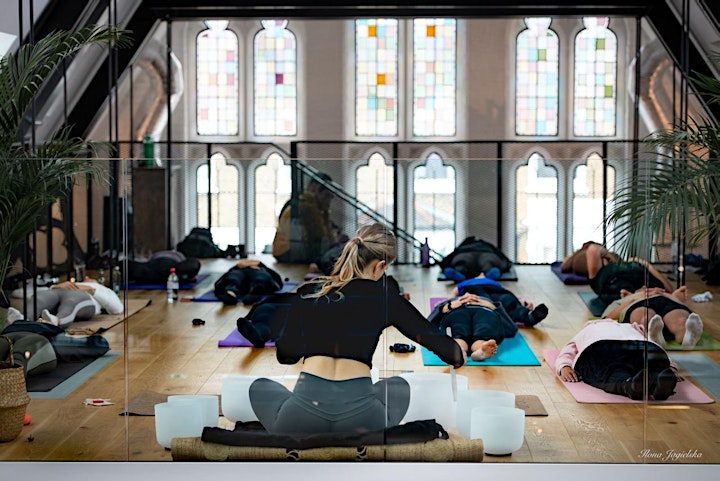 Moving into a soothing sound bath, lay back and start your manifestation through this powerful meditation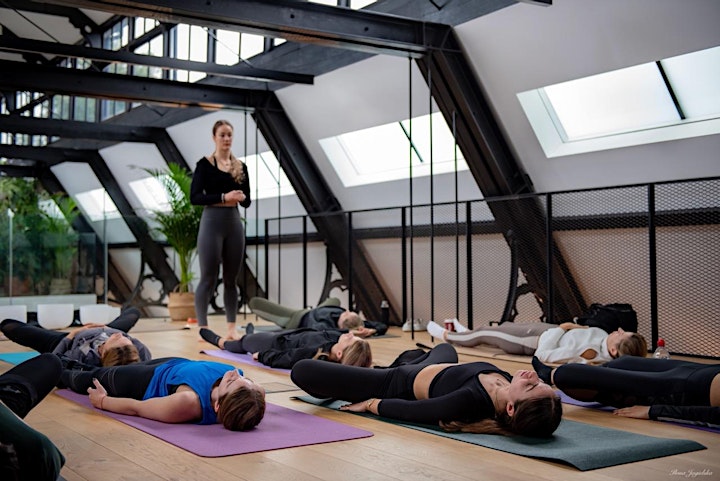 Bathe in the healing vibrations of sound during a Gong Bath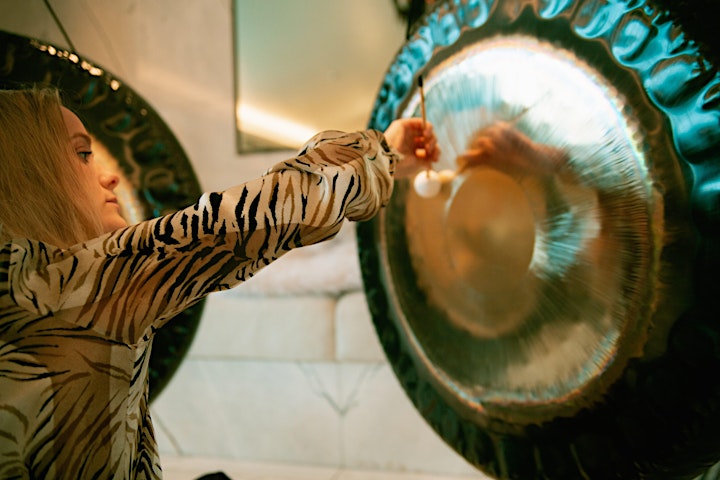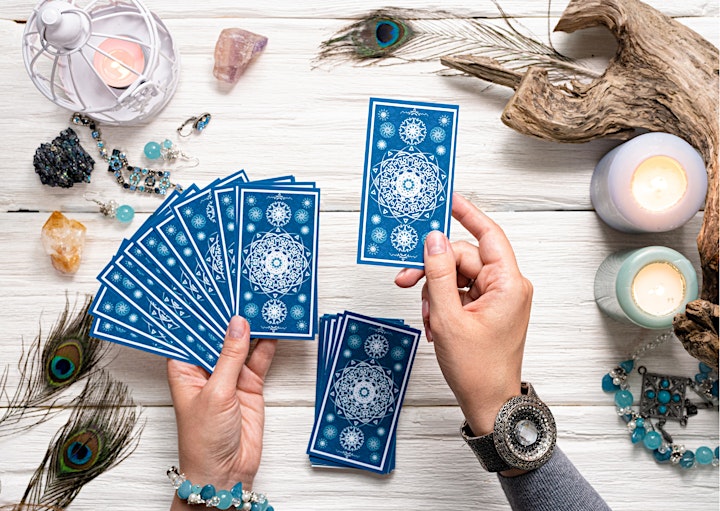 Receive guidance duirng a group tarot session
Wind down the day with a powerful manifestation ritual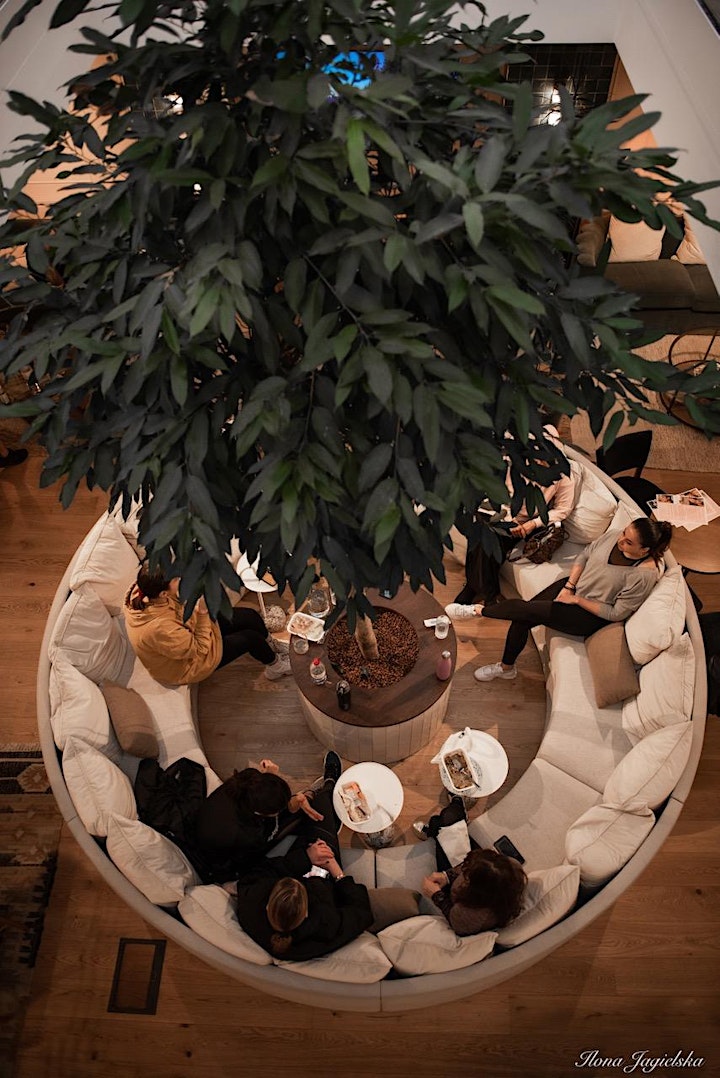 Enjoy the beautiful space at our retreat venue, Missionworks, while making meaningful connections