About this Event
Join the 18th Annual ImageNation Outdoors & East River Plaza for two days of the Sōl Cinema Cafe FREE Drive-In Movies series located on the rooftop of the East River Plaza Garage. On Saturday, October 3, we'll feature the Fantauzzi Brothers' BAKOSO preceded by their short film "Sophia Dawson: PURPOSE" and a pre-recorded mix by Bembona!
Due to a limited capacity, guests are required to RSVP before the event and print a ticket for admission.
Admission is on a first come basis, once we reach capacity, no more guests will be admitted. We will however, maintain a wait list. Those who signed up will received preferred admission and will have the opportunity to be admitted first at the next screening.
COVID-19 PRECAUTIONS
1. Guests are discouraged from leaving their vehicles or assigned seating area. We request guests remain in place unless they are using the lavatory facilities.
2. Guests are REQUIRED to wear masks.
3. Families, groups, and individuals must maintain a distance of 6ft away from other guests.
4. Any guest who endangers, will be asked to leave the premises.
ADMISSION + PRESENTERS
Each year, for the past 17 years, ImageNation has presented the free ImageNation Outdoors Festival to foster fellowship among New York City residents, while celebrating communities of color through cinema and music.
ImageNation Cinema Foundation is a Harlem-based media arts group, founded with the goal of establishing a chain of art-house cinemas, dedicated to progressive media by and about people of color. Through a variety of exhibitions and programs, ImageNation edifies its audience. ImageNation fosters media equity, media literacy, solidarity, cross-cultural exchange and highlight the humanity of Pan-African people worldwide. Click here to learn more.
ABOUT EAST RIVER PLAZA
East River Plaza is home to brands like Marshalls, Old Navy, Target, Costco and Aldi. Shop conveniently, spot artwork by emerging artists, and join events. Click here to learn more.
ABOUT THE SŌL CINEMA CAFE
Click here to learn more about this Black-owned enterprise located in the heart of Harlem. This first cinema developed in collaboration with ImageNation is slated to open in 2020. Virtual showings are available on an ongoing basis.
BAKOSO, Directed by Eli Jacobs-Fantauzzi, 49 min., USA
Bakoso follows DJ Jigüeto his hometown of Santiago de Cuba to find musical inspiration. He finds Afrobeats has helped create a new genre called Bakosó, which is beautiful proof that the exchange between Cuba and Africa did not end with the Transatlantic slave trade. Bakoso is preceded by the short film "Sophia Dawson: PURPOSE" and a pre-recorded music mix by Bembona.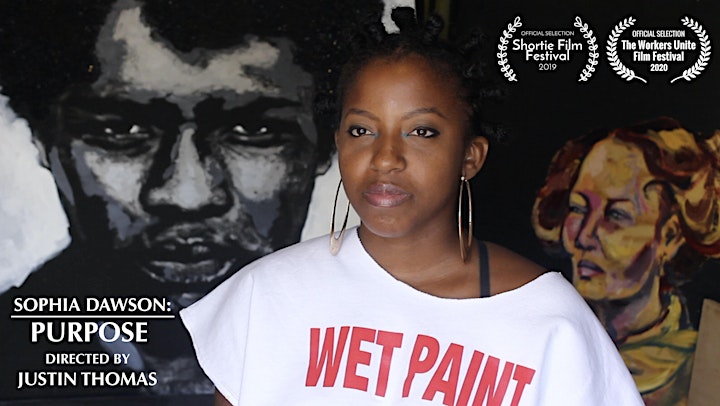 "Sophia Dawson: PURPOSE" is a 10-min. documentary short film written, filmed, and edited by Justin Thomas that tells the story of emerging Brooklyn visual artist and activist Sophia Dawson. Through revealing conversation and a treasure trove of archival photographs from Ms. Dawson's personal scrapbook, Justin Thomas directs an intimate and powerful portrait of a brilliant young woman determined to use her creative gifts to enlighten and empower her community.