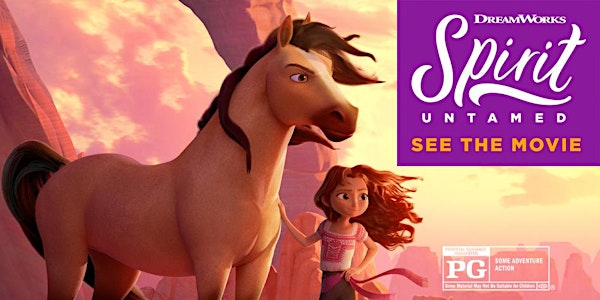 Mane 'n Tail Sponsored 'Spirit Untamed' Shankweiler's Drive-In Screening
Mane 'n Tail launched new Spirit Untamed Products, celebrate the launch with your family at a free viewing at Shankweiler's Drive-in!
When and where
Location
Shankweiler's Drive-In Theatre 4540 Shankweiler Road North Whitehall Township, PA 18069
About this event
Kick off the summer with the Spirit of Mane 'n Tail as you watch Spirit Untamed. An epic adventure about a headstrong girl longing for a place to belong who discovers a kindred spirit when her life intersects with a wild horse, Spirit Untamed is the next chapter in the beloved story from DreamWorks Animation.
Receive 1 Vehicle Pass to Shankweiler's theater for the 9pm showing of Spirit Untamed on Thursday, June 24th. Gates open at 6:00pm and close at 8:45pm with the screening starting at 9:00pm. 4540 Shankweiler Rd, Orefield PA 18069. Those in attendance will also receive Mane 'n Tail's new Spirit Untamed Shampoo, Spirit Untamed Conditioner & Spirit Untamed Detangler for their family to enjoy. To enter fill out and submit form as outlined below. Must be able to attend event in person
1 Vehicle Pass is defined as a pass for vehicle including all passengers inside, but excludes use of RV/Camper, School Bus or other large vehicle. Giveaway not sponsored or endorsed by Shankweiler's Drive-In Theater or DreamWorks Animation/Universal. Limit of 1 per household. Must be 18+ to claim prize. 1 Vehicle Pass may not be exchanged nor returned. 1 Vehicle Pass does not have any monetary value. Event must be attended in person.
DreamWorks Spirit Untamed © DreamWorks Animation LLC. All Rights Reserved.