Mandatory "Set Protocol" workshop Sunday January 20, 2013

Sunday, January 20, 2013 at 3:30 PM (EST)
Event Details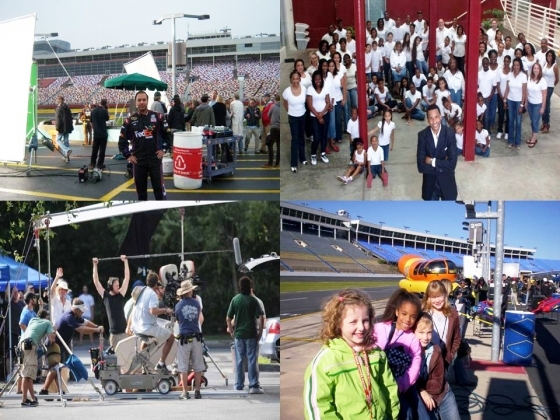 The purpose of this Mandatory class is to keep the talent that we send to any set informed of updated industry paperwork, tax laws, SAG rules, child labor laws. We are also committed to give inexperienced actors and models the opportunity to book paid assignments through Talent Link & ExtrasCasting.US while also being educated with correct set etiquette skills while on any set. Because of our high standards of sending professionals to represent the agency, we now require that all talent regardless, if you are a beginner or a seasoned actor, to take our "Set Protocol" class before we will consider you for any future assignments. The reason why this is a Mandatory class is due to the potential harm that misinformed talent can cause to the agency, themselves and our clients.
Once you have taken this class you will not be required to take it again.    
Please only use the name of the talent when registering for this class regardless if the talent will be attending or not. This will ensure that we correctly update our records as completed.              
Our staff will educate you on everything you need to know from the initial phone call congratulating you that you have been booked all the way to you actually receiving the check. We will cover subjects such as:
What wardrobe should be packed prior to you arriving on set.
What to bring and what not to bring to a set.
What to expect before, during, and after a shoot.
How and when are you paid after completion of an assignment.
What paperwork to be aware of while on set.
Who is your point of contact while on set.
Industry terms you need to know while on set.
What to do in case of an emergency while on set. 
How to find out when and where to view the project that you just shot.
What you can do to increase your chances of getting bumped to a bigger role while on set.
What NOT to do or say while on set that can cause potential harm to your career. 

We will also show you of how to create your profile for our Casting website in order to be seen by our Casting Directors & Producers for electronic submissions.  
Ages: 13 -17 are welcome to attend however because this class is scheduled for 2.5 hours of lecture and Q&A we ask that small children DO NOT ATTEND.

The purpose of this class is to educate the talent and or the parent of the child that will be on working on set. Parents will be responsible for knowing proper protocol for themselves and the child while on any set.
Advance registration cost: $25.00 total per family includes 2 parents and 1 child under the age of 18 attending. 
Pay at the door cost: $35.00 Cash only will be accepted at the door. 
Call 704 335-0027 to make your payment or reserve your seat if you plan on paying at the door.   
Note: This class is "Mandatory" for ANY talent wanting the opportunity to be submitted for any assignments booked by Talent Link Inc. or submission thru ExtrasCasting.US
Once you have taken this class, you will not be required to take it again.
When & Where
Located in the Highland Mill Studios
2901 N. Davidison St, Suite 131
Charlotte, 28205


Sunday, January 20, 2013 at 3:30 PM (EST)
Add to my calendar
Mandatory "Set Protocol" workshop Sunday January 20, 2013