Mandated Reporting and Beyond: Understanding the Role of a Mandated Reporte...
Description
In this workshop participants will learn what is expected of a mandated reporter, the basics of reporting and navigating the Child Abuse Hotline, along with the rights and responsibilities of reporting. Attendees will also learn what happens once the call is made including possible avenues the call may take, the process of investigation, and potential outcomes for a family.
This free event is sponsored by Maine Township's MaineStay Youth & Family Services and Chicago Behavioral Hospital. It is appropriate for social service professionals and includes 2.0 free CEUs for social workers, professional counselors, marriage and family therapists, psychologists, and nurses. Continental breakfast will be available from 8:30-9:00 AM. Advance registration is requested as seating for this event is limited.

Attendees are encouraged to bring a non-perishable food item to donate to the Maine Township Food Pantry.
About the Presenter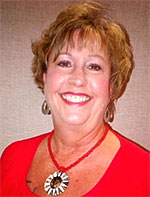 Nora Harms-Pavelski holds a Bachelor's degree in Psychology-Mental Health Worker Program and a Masters of Social Work degree both from the University of Illinois. She began her career with DCFS in 1995 as a placement/intact caseworker and has served as a Supervisor, Site Manager, Intact Manager, and Assistant Regional Administrator within the Department. From 2012-2015 she held the position of Administrator for the State Central Register and oversaw the child abuse and neglect hotline as part of those duties. In June 2015, she was appointed as the Deputy Director for Child Protection and now has oversite for all Child Protection, SCR and Intact services across the state of Illinois. Ms. Harms-Pavelski brings many years of child welfare and child protection experience with her. In addition she is a certified trainer for DCFS and has lectured at Universities and Statewide Conferences. She has also been a reviewer for the Council on Accreditation, a national organization that assesses child welfare agencies to ensure they meet set standards for accreditation.
This program is recognized by IDFPR as providing CEUs for LPC/LCPC and LSW/LCSW under license number 159.001334, LMFT under license number 168.000223, LCP under license number 268.000070, and RN/LPN/APN under license number 236.000127.