Mandala Workshop

Monthly Event - Third Saturday of every month: 1:00 PM to 4:00 PM (EDT)
Event Details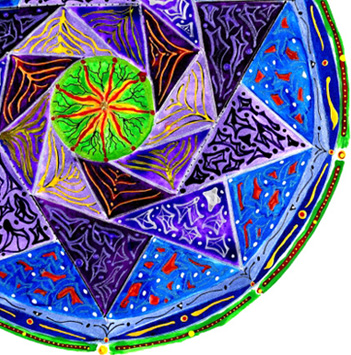 Learn the ancient art of the mandala with artist Chris Flisher
The mandala is an ancient form of artistic expression that stretches back centuries. The circular form is representative of the cycles of nature, time and space.
The mandalas you will learn to create are directly linked to your subconscious and are useful tools for self-discovery and healing.
Mandalas reflect the maker's thoughts, ideals, dreams, and outlook at the time they are made. The experience of producing a mandala can be healing, comforting, rejuvenating, or even inspirational.
This 4 hour workshop provides you with all the tools you need to construct your own timeless mandala.
Chris Flisher is the author of "Mandalas ~ Spirit In Art," and his mandalas are regularly shown in galleries and studios throughout the Northeast. He also hosts a radio show called "Turning of the Wheel" with guests discussing Art, Astrology, and our changing times.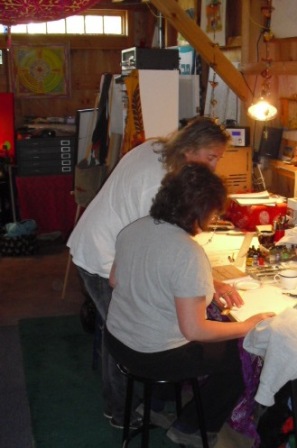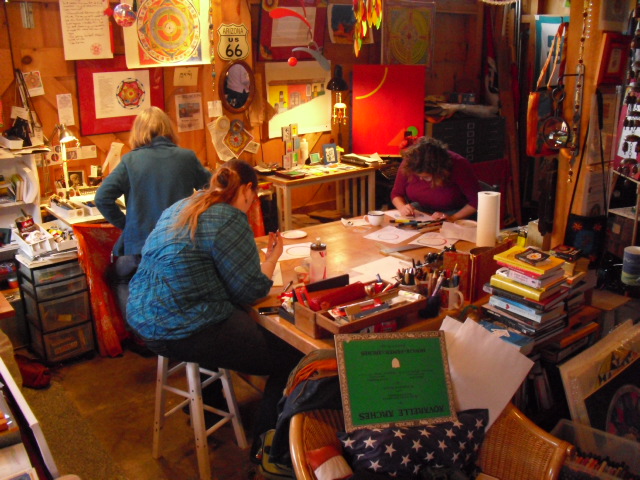 Pre-registration requested. Class size limited to 6.
Materials list provided upon registration. 
"It became increasingly plain to me that the mandala is the centre. It is the exponent of all paths.  It is the path to the centre, to individuation." - Carl Jung
Where

Blue Star Gallery
178 Flagg Hill Road
Boxborough, MA 01719


Monthly Event - Third Saturday of every month: 1:00 PM to 4:00 PM (EDT)
Add to my calendar
Organizer
Chris Flisher's Blue Star Gallery in Boxborough, MA, is a cozy, colorful, relaxing, inspiring venue for gatherings and classes. A lovely, easily accessible retreat.
The Blue Star Gallery has hosted numerous house concerts, classes, workshops, and films.
Chris Flisher was recently voted one of the Top Ten Astrologers, and is an accomplished artist, teacher, speaker, writer, and radio host. Chris draws on his deep knowledge of astrology to create individual soul maps as well as healing mandalas. Astrology provides direct insight into the characteristics of the person, while the spiritual art of the mandala reflects the tangible experience of the healing soul. Using these time-tested tools Chris is able to guide people towards fulfilling their true purpose. Here are some recent Testimonials from clients.
Chris sees astrology and the mandala as complementary tools, which together bring about greater understanding of the Self and provide guidance and optimism for challenging and changing times. His desire to share this unique approach led him to launch "Turning of the Wheel" in September of 2007, an online radio show discussing art, astrology and spiritual adventure.