About this Event
This is our launch day in Manchester! Our founder, Aaron Hornback, faced many health challenges and prayed for a weightloss miracle. It all changed once he discovered the miracle was already in him! If you are tired of struggling in your physical or mental health and lack the motivation, you do not want to miss out! You will hear from someone who has been in your shoes and knows the journey to the new horizon in your health.
Schedule:
9am Arrival and registration
9:15 What's Your Story?
10am Break
10:10 Knowledge is Power:
11am Break
11:15 Get Active (please have suitable exercise attire, sweat towel and water)
12noon Lunch (bring packed lunch)
1pm Next Step
2pm End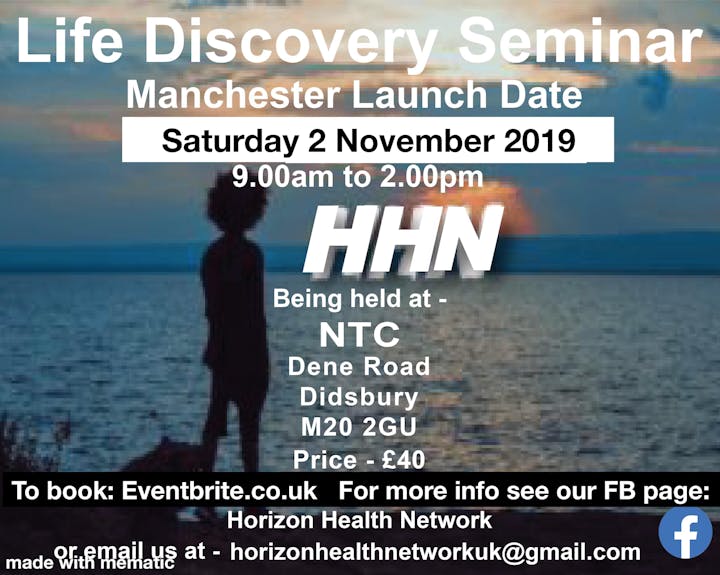 For more information, please email Aaron: horizonhealthnetworkuk@gmail.com, or contact us through our social media pages.
At registration, you will need to fill in a health questionaire and if you believe you need your GP's approval, please obtain and bring the letter with you on the day.
Due to the low price (£40 for 4 hours), please bring your lunch with you.