MANCHESTER HIGH: If These Lockers Could Talk

Multiple Dates
Event Details
PREMIER SOLD OUT: Thu Oct 4th 7pm - Alamo Drafthouse Park North, San Antonio, TX
ADDITIONAL SHOWING: Sat Oct 6th - City Base Cinema, San Antonio, TX
GET TICKETS AT THIS LINK: 
http://www.manchester-high.com/MOVIE-TICKETS.html
SEE THE TRAILER HERE:
http://www.youtube.com/watch?v=--vitoKflAU&feature=player_embedded
MANCHESTER HIGH: IF THESE LOCKERS COULD TALK, a new film about bullying, suicide and depression among teenagers. In true tradition of DEGRASSI, this film is being used as not only entertainment but also as an educational tool to educate the public on teen mental health. This film addresses topics such as depression, suicide, bullying, and fitting in as well as showing how teens can help each other during the trials and tribulations of adolescence.
H.U.G. M.E. (Helping to Unite by Generating Mental Empowerment) Ink is a non-profit organization whose mission is to advocate and educate the community on mental health awareness through the arts (art, poetry, drama, music, and film).
Written & Directed by: Nicholas Holstein
Produced by: H.U.G. M.E. Ink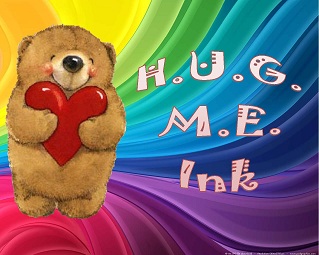 Organizer
H.U.G. M.E. Ink
WANT TO BECOME A MEMBER?
YOU CAN REGISTER ONLINE AT
http://hmidonationandmembership.eventbrite.com/
Please use today's date as event date
OR COME IN PERSON TO
Our next membership meeting
Date: Saturday, October 19, 2013
Time: 11am - 12noon
Place: Tripoint
           3233 N St Mary's St
           San Antonio, TX 78212
H.U.G. M.E. Ink is a nonprofit working to de-stigmatize mental illness by educating on mental health through entertaining via theater, film, poetry, literature, music & the arts. We aim to empower by informing the community on available mental health care resources. www.hugmeink.org
MANCHESTER HIGH: If These Lockers Could Talk