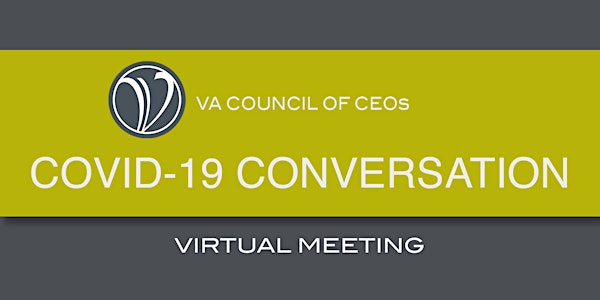 Managing Your Workforce Now! with Warren Whitney
Date and time
Thursday, May 21, 2020 · 10 - 10:45am EDT
Description
Join Warren Whitney as they discuss Return to Work Strategies. Your business has quickly reacted to adapt to a virtual workforce, navigate the terrain of new regulations, and so much more! Now the focus is shifting to how to bring your workforce back safely. This seminar will address the best strategies for your business for a smooth transition back to the workplace.

About the Presenters
Both Beth Williams and Kevin Grey are are HR professionals that provide strong guidance to business owners to improve their workforce and make good decisions for both their employees AND their business.

Both Beth and Kevin serve many clients in the role of Fractional HR Director or Chief Human Resources Officer, yet are also able to help other companies with ad hoc projects, assessments and recruiting.

Beth has a degree from University of Richmond in both Psychology & Business. Prior to WW, she served in various HR leadership roles with SunTrust, Manpower, Richmond Memorial Hospital, the Virginia Department of Worker's Comp, and several IT consulting firms.

Kevin also attended University of Richmond and has degrees in both HR Management and a Mini MBA. Prior to WW, he served in various HR leadership roles with Dominion, LG Electronics, Hill Phoenix and the VRS as well as MD Live, a telehealth start up.

Both of them bring a wealth of experience from working with a diverse range of industries including manufacturing, distribution, professional services, healthcare, nonprofits and others.

And as you will see, they regularly translate their strong corporate experience into practical guidance for small to mid-size business owners.
Members and Sponsors only please. Learn more about how you can join our community.
About VACEOs
The Virginia Council of CEOs is a non-profit association that serves the CEOs of small and mid-sized businesses by connecting them so that they can learn from each other. VACEOs members connect through highly effective peer roundtables, unique learning events, and exclusive networks.
Interested in learning more? Just follow the leaders.
---
About the organizer
We connect CEOs of small and mid-sized Virginia companies through peer roundtables and exclusive learning events.