About this Event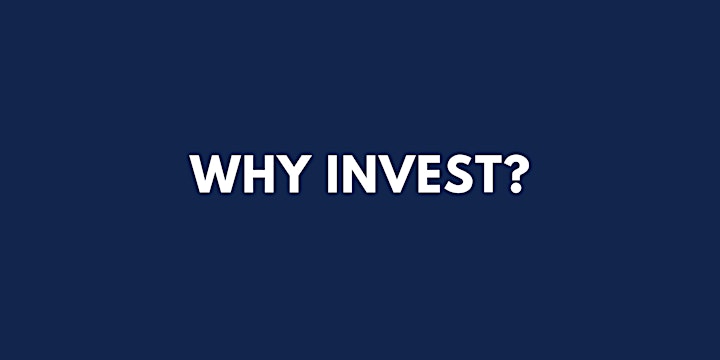 The investment concept needs a makeover. Too many people have the will to invest or the means to invest, or both, but they don't start investing for the simple reasons that they don't think it's for them, or worse, they don't understand what all the jargon means. You work hard for your money. Everybody does. The difference between working and saving and moving to the next level, in true financial empowerment, is to invest, and that is what this course is about.
Agenda
7:00 PM to 7:30 PM —Why Invest?
7:30 PM to 7:45 PM — What is Investing?
7:45 PM to 8:30 PM — How do I Invest?
8:30 PM to 8:50 PM — Where do I Invest?
8:50 PM to 9:00 PM — Why Not You?
----------------------------------------------------
The Benefit?
This course could help people who aren't ready to commit to spending an arm and a leg but want to learn the fundamentals of investing.
This can get you enough to blow your mind! Perhaps the goal is to have truly captivating income for an investment strategy, or replace an existing investment concept. Either way, we want to help companies and people who want to update their current financial situation.
The Value?
We wanted to propose a way to offer access to investment opportunities to people who have a limited budget and who need a financial change. We know a good investment and we know what it can do when done well. Whether you are looking to acquire new shares, local investments, or options, we got you covered!
The Catch?
Absolutely nothing!
We will provide coffee and snacks. Feel free to bring a laptop or tablet to take notes.
Questions about the event?
If you need to contact our support team about anything the email address and phone number are:
info@exmailserver.com
1 (877) 816-0050