Description
In an effort to engage, connect, and advance fashion industry professionals, the FGI Mentorship Program offers fashion designers & entry level fashion-based business owners an invaluable opportunity to meet with locally-based industry experts learn from their experience, and gain knowledge and support in our community.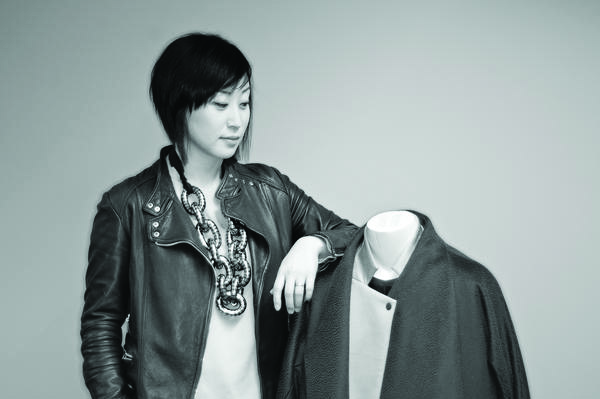 Suk Chai – SCHAI
Growing up the youngest daughter of a fisherman, Korean-born Suk Chai's wardrobe was not her own. It was oldest brother's first, and then the next brother's, and then her sister's — but waiting taught her about timeless silhouettes and the value of materials. By the mid-90s Chai was a young single mother putting herself through design school in New York. Her own clothes came from 10-dollar stores, but her dreams came from the then-dying legendary houses of Givenchy and Alaia. After school, the award-winning FIT graduate spent twenty years designing, directing, and producing womenswear for elite brands —fourteen of those years at Nordstrom, innovating and exacting for the luxury department store clientele — but swift and steady success in the industry eventually gave way to a boomerang.
Suk will be sharing with us the lessons and tips she's learned while building and managing her fashion business. Lessons that no one tells you about! Read more at schaischai.com/pages/bio.
Event Hashtag: #fgiseamentorship
Schedule
5:45 - 6:00 pm: Check-in
6:00 - 7:30 pm: Presentation + Q&A
2018 FGI SEATTLE MENTORSHIP SPEAKER'S SERIES
The 2018 FGI Seattle Mentorship Speaker's Series includes six workshops.
Frequently Asked Questions:
Can I attend if I'm not a member of FGI? Yes, this event is open to both members and guests.
Do I need to print my ticket? No, we will be able to check you in with your name when you arrive.
What should I wear? Business casual will do.
Should I bring anything with me? Feel free to bring a notebook and your business cards to share with the other guests.
Are the tickets refundable? Tickets are non-refundable for this event.

What if all tickets are reserved before I can RSVP? We'll manage a waitlist after all of the tickets are reserved. If anyone releases their ticket, we'll give it to the next person on the waiting list.

If you have any questions about this event, please feel free to contact our Mentorship Chair, Margaret King at margaretking@whidbey.com.