Managing the development of an emerging biopharma technology (parts 1 and 2)

Multiple Dates
Event Details
Unfortunately both sessions have been overbooked and we cannot offer a waitlist for this event.
Part 1 will be held 4-6 pm, Monday, May 20. Part 2 will be held 4-6 pm, Tuesday, May 21.

In this two-part program consisting of two 2-hour interactive workshops, you will learn the techniques and tools effective drug development program managers use to:
Align and organize teams

Track projects

Provide your BOD visibility on project progress
Workshop 1 - Tools for Project Management
In this interactive, participatory workshop, you will learn the steps and phases of drug discovery as well as techniques and tools successful program managers use to align and organize their teams, track projects, and provide diverse audience visibility to project progress, including senior management and alliance partners. From simple timelines to responsibility matrices to strategies for financial planning, we'll cover some key techniques and how to best implement them in order to ensure success for your project and pipeline!
 
Workshop 2 - Project Management Applied
In this follow-on participatory workshop, you will learn next level techniques for financial management, contract management, alliance and vendor management. Additionally you will learn skills for helping a team deal with unanticipated scientific and financial road blocks.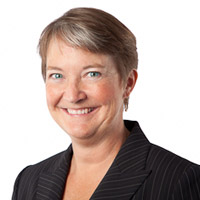 Vicky Hines, Ph.D.
Principal Consultant

Vicky joined Halloran Consulting Group in 2009. She brings over 20 years of broad experience in strategic planning, portfolio management, and project management for global biopharmaceutical and private equity firms. Vicky works with start-up, biotech, pharmaceutical, health-care service, and medical device companies on clinical strategy and operations, quality systems optimization, organizational development and project and portfolio management.

Prior to joining Halloran, Vicky was Therapeutic Director at Celtic Pharma—a healthcare-focused private equity fund—where she had strategic and operational oversight of oncology and vaccines programs. Leading virtual global project teams, Vicky was responsible for managing virtual development teams, making key sourcing decisions and selecting and managing external vendors. Her understanding of the capital funding environment also enables her to assist clients to prepare for due diligence and/or divestment.

Prior to her time with Celtic, Vicky worked at Chiron Corporation for 15 years where she held positions in regulatory affairs, toxicology, program management, and strategic planning, as well as in European commercial operations.

Vicky earned a B.A. in Biology from Carleton College and a Ph.D. in Biochemistry from the University of Chicago.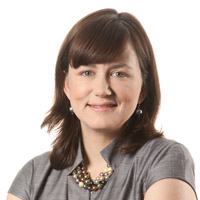 Emily Walsh, Ph.D.
Principal Consultant

Emily joined Halloran Consulting Group in 2011. Emily is an accomplished life sciences professional with expertise managing drug discovery and clinical programs across a breadth of indications in biotech and pharma. Most recently, Emily founded Tremont Therapeutics, a small virtual biotech focused on identifying and developing promising therapeutics from academia from mid-discovery through human proof of concept.

Prior to that, Emily has held a number of roles including management and leadership responsibilities in the Novartis Drug Discovery Incubator at the Novartis Institutes for Biomedical Research. This group sought to internally "partner" high-risk discovery programs within Novartis for full clinical development. Subsequently, Emily was responsible for business, financial, alliance and scientific program management across a number of research and development programs at Alnylam Pharmaceuticals including the flagship respiratory syncytial virus therapeutics program. This Phase II clinical stage program included the use of an IDE device for the nebulized delivery of the siRNA therapeutic, ALN-RSV01.

Emily was selected one of the Boston Business Journal's "40 under 40" honorees in 2009 and led a volunteer analytics team that won the Group Innovation Award from the Healthcare Businesswomen's Association in 2010. Emily earned her Ph.D. from University of California, San Francisco, performed her postdoctoral work at the Broad Institute, and received her PMP certification in 2007. She sits on the Board of Trustees for the renowned Boston-based Cantata Singers.


Have questions about Managing the development of an emerging biopharma technology (parts 1 and 2)?
Contact QB3
Where

Byers Hall, QB3, Room 212
1700 4th St
San Francisco, CA 94158


Multiple Dates
Add to my calendar
Managing the development of an emerging biopharma technology (parts 1 and 2)