Managing Sustainability in Dentistry Conference, ICELAND - July 2018
Description
MANAGING SUSTAINABILITY IN DENTISTRY CONFERENCE
REYKJAVIK, ICELAND July 2018
DATE (Two Day Conference)
Monday, July 23rd, 2018 from 8:00am to 6:00pm
Tuesday, July 24th, 2018 from 8:00am to 6:00pm


CONFERENCE FEES
General - $1495
General Early Bird - $1295 (available now!)
Faculty - $1100
Students - $700
Dental Staff - $700
Conference fee includes:
Breakfast – Icelandic-style continental (including skyr smoothies!) (both days)
Breaks – Icelandic-style refreshments (both days)
Luncheon – full luncheon buffet (both days)
Reception – Monday evening (for attendees and their guests) – music, drinks, light hors-d'oeuvres
ABOUT THE CONFERENCE
At the first global conference for, Managing Sustainability in Dentistry, leading experts in dentistry and sustainability will examine current industry trends, present business case studies, and speak on diverse topics related to marketing, nutrition, and technology.
Speakers will also provide actionable guidance for how to apply "Standard Practice for Managing Sustainability in Dentistry," which is a new ethic and voluntary sustainability framework published by ASTM International for the dental community as well as the adopted Sustainable Dentistry Policy by the World Dental Federation (FDI) in August 2017.
By attending this conference, attendees will gain the necessary practice management tools to build and manage organizations that have a greater positive social, environmental and economic impact.

ABOUT THE VENUE
Come join us at Reykjavik's LEED Certified Harpa Conference Centre, one of the city's greatest and most distinguished landmarks.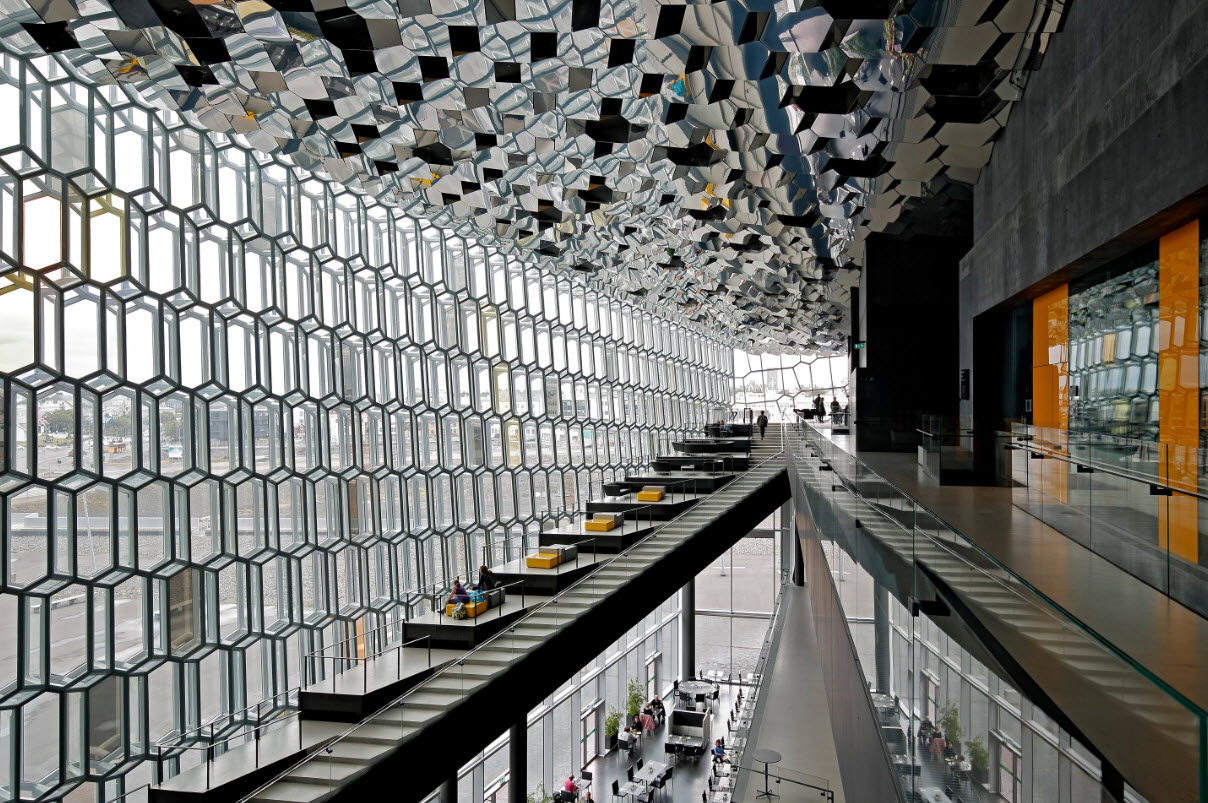 Harpa Conference Centre, Event Venue
ABOUT ICELAND
Known for its vibrant nightlife, outdoor adventures, and friendly locals, tourism in Iceland has significantly grown in recent years. Pack your swimsuit and prepare yourself for the once-in-a-lifetime educational experience that this conference has to offer!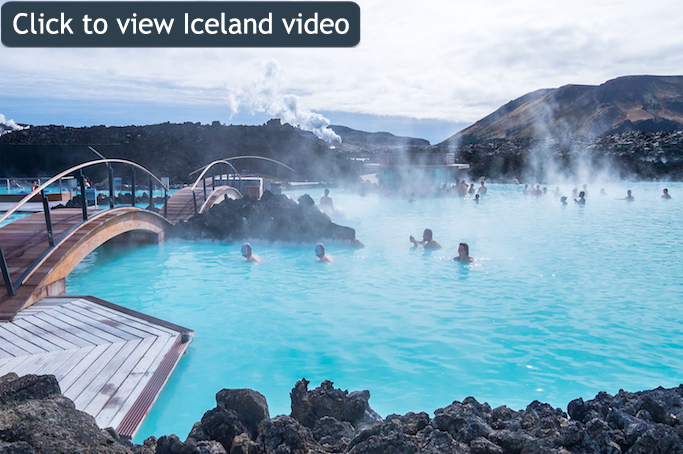 ABOUT SPEAKERS

ABOUT REGISTRATION - BOOK EARLY!
Due to elevated tourism in Iceland during the month of July, advance reservations for hotel room and flights are highly encouraged.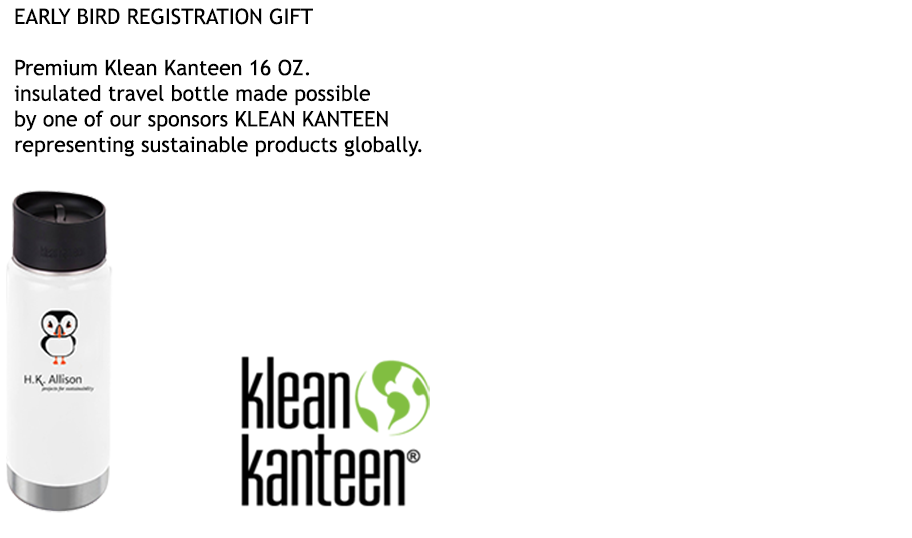 ABOUT HOTELS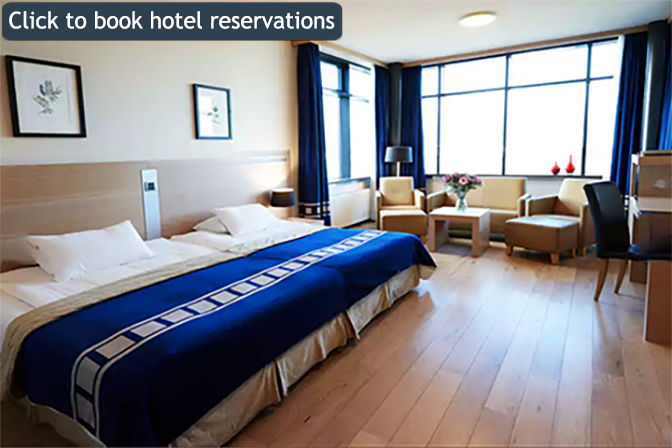 Room Block Links
Grand Hotel, Reykjavik and Foss Hotel, Reykjavik, click on this link: https://www.islandshotel.is/ and your login code is SEA0718
For Additional hotel options, register with C P Reykjavic Destination Manager to review the selection of other hotels available:
https://www.eventure-online.com/eventure/login.form?P24e7b5bc-8a80-432c-a093-4b77f9a28058
ABOUT CE UNITS
H. K. Allison is a registered continuing education provider. These courses meet the DENTAL BOARD OF CALIFORNIA requirements for 14 units of continuing education.
JOIN US - PLANT A TREE! OFFSET YOUR CARBON EMISSIONS!
SUNDAY MORNING, JULY 22
(no cost - number of participants limited)
Conference attendees are invited to take a short bus ride to Heidmork, Reykjavik's largest recreational forest, where we will join members of the Forestry Association of Reykjavik in a tree planting activity. This optional event will serve to offset the carbon emissions generated by the trip to Iceland.
Planting is a collaborative effort between H. K. Allison Projects for Sustainability and the Forestry Association of Reykjavik.
VISIT OUR WEB SITE FOR MORE DETAILS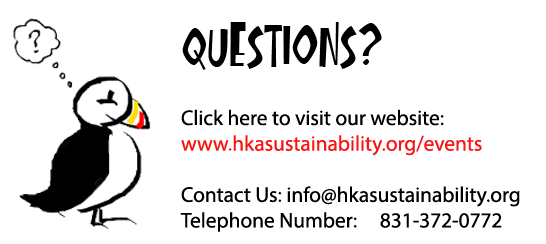 FORCE MAJURE - The Seller is not liable for any program delay or cancellation which can be caused by any delays, war, warlike conditions, including but not limited to forces of nature and circumstances being beyond of control of the Seller.