Managing Stress

Thursday, January 9, 2014 from 7:00 PM to 8:30 PM (CST)
Event Details
Being stressed is uncomfortable. When you know why stress happens, you will know how to deal with it and how to antidote it. The trick is to learn the essential tools that stop stress happening.
Regardless of its origins, stress drains our physical, emotional and mental energy.
Several myths exist about the causes of stress and the most effective ways of dealing with it.  
Stress is short for distress, the feeling where we are unhappy, fearful, emotionally vulnerable or just plain angry. What we forget is that stress is a valuable signpost telling us we have a problem somewhere and that it needs attention. When stressed, your well-being becomes unwell being!The trick is to see the messenger for what it is, read the message and take action:
acknowledge there is a problem: remember the symptoms of stress are giving you an opportunity to deal with it!;

accept the emotional and/or physical symptoms are there because you are struggling;

understand the problem gives you a positive lesson about you and how to manage your life;

act to improve your life situation – change your attitude or approach, change your circumstances or just take some space;

enjoy how pleased you are for caring for your self, just when you needed it!
A Managing Stress seminar can free you from these illusions and misconceptions and give you a new perspective. You will learn how to:
Identify different levels of stress and rise above them to create a relaxed mind and body.

Protect yourself from negative influences.

Gain confidence in dealing with difficult relationships.

Empower your ability to respond effectively in high stake situations.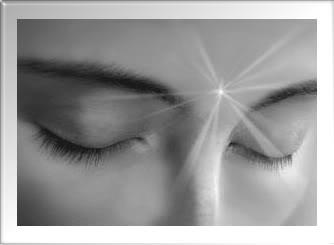 When & Where

Brahma Kumaris Meditation Center
200 East Military Road
Suite #2
Marion, AR 72364


Thursday, January 9, 2014 from 7:00 PM to 8:30 PM (CST)
Add to my calendar
Organizer
Brahma Kumaris Meditation Center
Learn Raja Yoga Meditation
Raja Yoga is an ancient system of meditation and spiritual understanding. It enables us to return to a state of inner peace, personal power and self-worth through re-kindling the soul's original qualities and virtues.  It provides many answers to age-old questions relating to our identity and purpose and opens up a pathway to true peace of mind and a natural state of happiness. At its deepest level, Raja Yoga Meditation is taught as a method of self-awareness, leading ultimately to self-realization.
Benefits of Raja Yoga Meditation
Peace of mind;
Relaxation of body, mind and spirit;
New attitudes and responses to life;
Positive relationships;
A deep sense of self-worth
Greater concentration and clarity;
A clearer sense of purpose and inner stability and contentment.