Managing Stress and Motivating Ourselves with Mindfulness & Self-Compassion
Location
DeskHub
2159 India Street
San Diego, CA 92101
Description
Running your own business or working within a small business can be very challenging. There are many competing demands to juggle, and a lot of pressures to deal with. Unmanaged stress makes it harder to focus, hurts your productivity, and affects your well-being. Taking care of yourself can help you be more successful in your work and life.
This session is designed to help participants understand and cultivate moment-to-moment awareness through focus on the breath and body sensations, and the encouragement of a kinder, more compassionate way of relating to their mind and body.
This session will cover:
What is self-compassion?

Self-compassion practices for daily life

How to motivate yourself with kindness rather than criticism

Cultivate skills in being present to bring more joy, creativity, and happiness into life.
Speaker Bio:
Noriko Harth is a Certified Mindfulness Based Stress Reduction Instructor, Certified Mindful Self-Compassion Instructor and the Managing Director of UC San Diego Center for Mindfulness. Born in Japan, she moved to the States in 1985. Noriko feels that her life transforming journey of discovering and exploring mindfulness practices has allowed a more balanced life and identity between these two cultures. Noriko strongly believes practicing mindfulness and bringing its principles into her life has and continues to help her grow as a person. She feels passionate about bringing these practices to other people's lives. It is her mission to bring what she has learned, what she continues to learn, to our community.
Small Business Management 1-hour Monthly Sessions:

Growing a small business can be as challenging as it is rewarding. Critical decisions often have to be made quickly. There are a lot of aspects to running a business that are not always covered in traditional business classes. During these 1-hour interactive sessions, leading industry practitioners will explore key topics that are important to daily operations and company success. All sessions are complimentary and refreshments will be served.

This complimentary session is provided by UC San Diego Extension in collaboration with DeskHub.


UC San Diego Extension serves the critical lifelong learning and skill development needs of individuals, organizations and the community. We do this through continuing education, certificate and degree-related programs; community initiatives that support economic and social development; and a wide array of public-service lectures, forums and special events delivered both on and off campus and through print, internet, radio and television.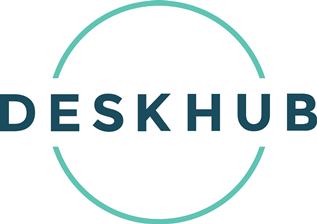 Whether you're a small or large business, a non-profit or startup, DeskHub provides you with the space and resources you need at an affordable, inclusive price. If your needs change, we can accommodate them. Whether you're a freelancer or tech founder, we can help connect you to those who are like-minded and may be able to help you give your business a boost.