Description
Managing Stress and Emotions @ work: Concrete Tools
Workplace-related stress is a growing concern.
People are dealing with ever-increasing workloads, a decreasing workforce, and a climate of rapid change.
Employees are being asked to do more than ever before in less time for less money and to take more responsibilities and decisions. Project Managers are very exposed in that sense!
The event would be particularly focused on how to develop soft-skills to avoid personal damages.
About the speaker: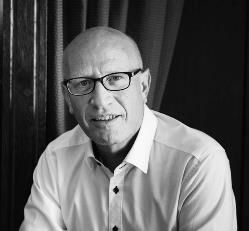 Frédéric Kerautret is an expert in personal growth and collaborative work, certified coach & trainer. Graduated form the University of Information Technology in Paris, Frédéric has more than 30 years of experience in national and international IT companies. Having occupied various positions of national and international management, he has a very good understanding of complex business, management of large multidisciplinary teams as well as the requirement of managerial and financial reporting. In addition, thanks to his personal development work of more than 20 years, his altruism, his kindness and his desire to share his knowledge: Frédéric unconditionally supports the approaches that aim to develop personal potential and to harmonize relationships in business, drawing on his business knowledge and his personal growth experience.
Agenda
18:00 Registration
18.30 Presentation
19:30 Q&A
20:00 Networking Apéro
Event Language: English
Professional Development Units: 2
- Leadership: 1.5
- Strategic & Business Management: 0.5
Please be aware that at the event photos of the audience are made and published on the PMI Switzerland homepage as well as on Facebook. The event may also be live broadcasted over Facebook. With your attendance you accept these conditions.
Event fee discounts: If your are PMI-CH member, please log in with your PMI-CH member account at www.pmi-switzerland.ch and enter the event from there in order to benefit from the membership discount.
If you a member of Partner organization (SMP, IIBA), please contact Event organizer confirming your Partner membership to request a discount registration link.
Cancellation policy: 100% refund is possible for a ticket if cancelled 5 days before the event.