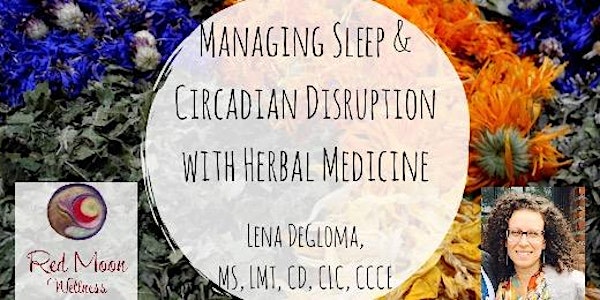 Managing Sleep & Circadian Disruption with Herbal Medicine - Birth Workers
Location
Parent Craft - Park Slope
371 8th Street
Garden Level
Brooklyn, NY 11215
Description
**WAITLIST ONLY - if you buy a waitlist ticket and we cannot acommodate you you will be refunded in full** A few tickets still available for 4/29: https://www.eventbrite.com/e/managing-sleep-circadian-disruption-with-herbal-medicine-for-doulas-tickets-44397586376
How does being up all night for a birth alter your body's secretion of cortisol? Why is it more difficult to get good "catch up" sleep following a birth if you get home during the day? How does eating in the middle of the night at a birth affect your blood sugar metabolism, digestion, and your sleep cycle the following night?
In this workshop we will explore the link between "chronodisruption" (or the misalignment between your body's circadian timing system and your sleep/behavior caused by night work) and diverse health effects including impact on the sleep-wake cycle, the immune system, the chronic stress response and the neuroendocine system, digestion and the "gut clock", and metabolism & blood sugar balance. We will cover herbal, nutritional, and practical lifestyle adjustments to mitigate the long-term health impacts of chronodisruption caused by birth work and help your body realign with its natural circadian rhythms. You will get to sample a number of herbs and learn about dosage, forms of administration, safety, and the basics of how to make your own herbal formulas. You'll receive handouts with information on how to get started with herbs, including resources for where to buy quality herbs locally and online.
FAQs
What's the refund policy?
Should you need to miss the workshop due to being called to a birth (or for any other reason), a full recording of the workshop (including visuals/slides) will be made available for you to stream for up to one month after the workshop. You will also receive all handouts via email. This will be in lieu of any refunds. Please contact Lena (lena@redmoonwellness.com) after the workshop to make arrangements.
Are there "work-study" options available?
Yes, we have one space abailable as a work-study option for someone who has financial need and would like to assist in set-up, clean-up, etc. in exchange for a discounted workshop fee. Please contact Lena (lena@redmoonwellness.com) if you are interested.