Managing Risks & Strategic Decisions in Petroleum Exploration & Production
Actions and Detail Panel
Managing Risks & Strategic Decisions in Petroleum Exploration & Production
Wed, Oct 4, 2017, 8:30 AM – Fri, Oct 6, 2017, 4:30 PM CDT
Description
COURSE DESCRIPTION
This three-day course provides participants a practical, hands-on approach to modern techniques in petroleum risk management and strategic decision-making. The techniques presented are applicable to all aspects of petroleum exploration and production including prospect evaluation, resource allocation, diversification, risk sharing, and corporate planning. The course helps participants develop problem solving, leadership, and functional skills necessary to manage the modern petroleum enterprise, and is well suited for exploration and production managers, finance staff and managers, economics/planning personnel, as well as geologists and engineers. The workshop also provides important insights for service company representatives who need to understand oilfield economics. Participants will find the concepts and techniques stimulating and beneficial, enabling them to apply risk and decision-making concepts to their jobs immediately.
A complete set of course materials, continental breakfasts, and lunches are included.
This course is also offered March 22-24, 2017 in Houston. Please see our course listing at https://managingrisk1-wallsco.eventbrite.com to register for this alternative date. The course is also available on a customized basis for in-house offerings.
COURSE OUTLINE
- Modeling & Structuring Complex E&P Decisions
- Decision Analysis: Utilizing Influence Diagrams, Decision Trees
- Applications of Decision & Risk Analysis to Petroleum Sector
- Value of Information Concepts, Application to E&P Setting
- Value of Sensitivity Analysis & Monte Carlo Simulation in E&P
- Overview of Modern Finance Concepts & Investment Analysis
- Portfolio Management - Models, Applications in E&P Sector
- Conventional vs. Uncoventional Plays - Risk Challenges
- Corporate, Financial Risk Tolerance & E&P Decision Making
- Implications of E&P Corporate Risk Taking & Performance
- Incorporating Multiple Performance Objectives into Analysis
- Integration - Working to Improve Performance

WHO SHOULD ATTEND
- Petroleum exploration managers
- Geological and geophysical managers
- Economics and planning personnel
- Financial analysts
- Project evaluation personnel
- Oilfield services sales and technical support staff
- Vice presidents of E&P
- Finance directors
- Corporate execs responsible for corporate risk activities
- Bankers responsible for petroleum financing activities
- Reps from oil ministries responsible for resource development
INSTRUCTOR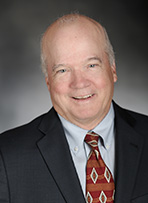 Dr. Michael Walls is founder and president of Michael R. Walls & Co. Over the last 25 years Dr. Walls has brought clients a combination of business expertise, industry knowledge and technical superiority which has proven exceedingly effective in developing strategies, allocating resources and managing risk. He has advised extensively in the areas of risk analysis and strategic planning to companies in a variety of industries. Dr. Walls has provided executive leadership and decision quality short courses for over 25 years.
Recognized as an industry authority on the application of risk and investment theory to the petroleum industry, he is the author of numerous articles on the topics of decision and risk analysis, finance and business strategy. In addition, Dr. Walls has 14 years of industry experience, with both significant operational and financial responsibilities. Dr. Walls holds a B.S. degree in geology from Western Kentucky University, a M.B.A. in finance and a Ph.D. in management from the University of Texas at Austin. He also holds the position of Professor in the Division of Economics & Business at the Colorado School of Mines in Golden, Colorado.