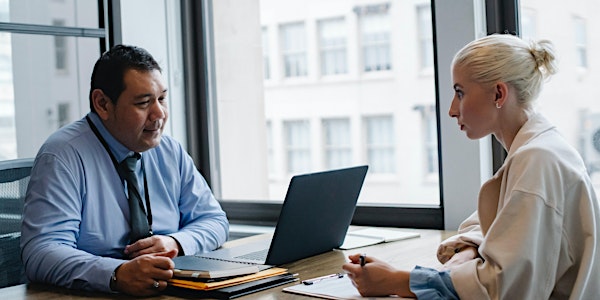 Managing Professional Standards through STAFF INSPECTIONS
Introduction to the various aspects relating to LE professional standards & staff inspections and how to build a highly effective program.
About this event
TOPIC:
The purpose of this course is to provide participants with an introduction to the various aspects relating to law enforcement professional standards and staff inspections and how to build a highly effective program from the ground up. This course will be of particular interest to command staff members new to accreditation processes or agency members who are seeking to improve operational management through continuous internal auditing.
It is incumbent upon every law enforcement agency administrator to ensure a system of checks and balances exist within their department. Creating an organizational environment that establishes standards for risk management, accountability and efficiency through continuous audits and inspections, will allow managers a constant self-evaluation and a method to identify areas of success and areas requiring improvement. This is particularly crucial in areas of high liability, including selection, use of force, internal investigations, biased based profiling, protected records management, evidence and property, fiscal activities, and all aspects of training.
This fast-paced course delivers guidelines for implementing agency staff inspections and evaluating agency policies and procedures in accordance with established, proven professional practices. The course will identify critical areas that require careful inspection, specific responsibilities of agency inspectors, and the role of the chief executive and command staff in supporting the process.
After taking this training, participants will be able to:
• Understand the overall staff inspection process to improve organizational effectiveness.
• Apply comprehensive staff inspections to every division within the agency – operational, performance, fiscal, training and all high liability areas.
• Develop strategies for agency and community buy-in.
• Establish accountability and performance expectations.
• Construct and implement standards from the ground up based on best business practices and departmental goals.
• Developing a systematic approach to audits and inventories.
• Make recommendations for corrective action based on non-punitive measures.
• Provide management direction on policy revisions to meet acceptable standards.
• Act as the agency liaison to outside risk management teams and external auditors.
• Provide assistance, as well as assessment, in the area of accountability, performance measure initiatives, and compliance with laws, regulations and internal policies in carrying out programs.
TARGET AUDIENCE: All members of the criminal justice community. This course will be particularly valuable for command and supervisory personnel and new professional standards/accreditation staff members. Training will benefit those who are considering implementation of a structured staff inspection program or agencies that are newly involved in, or considering accreditation.
LOCATION: This is an ONLINE training event
• You will be sent a Zoom Link one week prior to the class
• We will send out the class materials electronically (via e-mail)
DATES & TIMES: Thursday, December 15, 2022 - 11am - 1pm and then 2pm - 4pm (Eastern Time). There will be a one hour break for lunch.
COST: $199.00 per person, ($3.00 registration fee)
PAYMENT OPTIONS:
• Check made payable to:
TRAINING FORCE USA, 3681 Loma Farm Road, Tallahassee, FL 32309
• Purchase Order
• Credit Card payment made online
Cancellations and Substitutions:
• Upon submission of this registration, participants are responsible for payment of this course. Please note that if you do not attend, you are still responsible for payment.
• Substitutions may be made at any time by phone, e-mail or online at the registration site.
QUESTIONS: Phone: 850-251-1223 E-mail: contactus@trainingforceusa.com