Description
Kindly email Suzanna Khan at suzanna@kcom.net.my to receive full brochure.
Programme Overview
Managing Performance has always been linked through the conventional Performance Appraisal done annually. A myth exist that the conventional Performance Appraisal is the main tool to Managing Performance. Whilst acknowledging its importance, the overall myth is about to be debunked.
Attendance to this two day programme will educate participants that the Performance Appraisal is merely a portion to the whole managing process. Combined with the Performance Management Plan, the Performance Improvement Plan (PIP) must be made available as an integral tool to improve underperformers.
The PIP through the whole Performance Management involves the writing of policies and documenting problems. Communicating the company's expectations to employees will prevent termination and lawsuits being made and further be the conduit pipe to inform employees on the company's stand on performance through our current turbulent economies.
Participants will:
Design a policy and putting the PIP in place

prepare the PIP consistent with the individual JD's and company's Performance Management System

Conducting and monitoring performance

Coaching and Counselling for Performance Improvement

Manging performance of probationers against senior personnel
Target Participants: All personnel involved in handling human resources / Industrial Relations
Learning Objective
Participants will be able to determine if it's a performance of behavioural issue.

Handle a non performer

Managing performance using the tools taught

Establish a Performance Improvement Plan files for the employee
Training Provider : In house facilitator
Key Topics (Appraisals)
Overview of a Performance Management System (PMS)

JD's and KPI's – is it still relevant?

Performance Appraisal Designs

The Process ( the do's and do not's)

Improving Employee Performance

Defining a Non Performer

How to manage Performance

The Annual Review and failure to conduct a Review

The necessity of a Performance Improvement Programme – Sample PIP

Effective Communication and Coaching Techniques

Time Frame for Improvement

Poor Performance at Junior/Senior Levels

Awards on Poor Performance/Legal Approach
Programme
MANAGING PERFORMANCE THROUGH THE PIP
DAY ONE (AM)
How Performance is Managed

Overview of a Performance Management System (PMS)- The Four Steps

JD's and KPI's – is it still relevant

Performance Appraisal Designs- What's available in the market

Annual Performance Review

Failure to conduct meetings on a regular basis

The Probationer

The Process ( the do's and do not's) (video presentation)
DAY ONE (PM)
Who is a Non Performer

Performance or Behavioural problem or Discipline Problem? All Three

The necessity of a PIP policy

Steps in Formulating a Performance Improvement Plan

Drafting PIP Policy Exercise

Drafting PIP Exercise
DAY TWO (AM)
Effective Communication – Sample Letters

Coaching/Counselling, its difference
-When to do it?
-Identifying performance gaps
-Giving and receiving feedback
-Counselling as a motivational tool
-Qualities of a good counsellor
DAY TWO (PM)
Time Frame for Improvement

Managing Poor Performance at Senior Levels

Taking Action - The options available

Is a Domestic Inquiry necessary

Case Study
Facilitator: Sharmini Letchumanan- LLB. CLP, MBA (HR) , EXEC DIP. INDUSTRIAL RELATIONS
Time 9.30am till 5.00pm
Venue : Le Meridien Hotel, Kota Kinabalu
Do contact Suzanna at suzanna@kcom.net.my/ 03- 9102 1021 for more information
Trainer's Profile
Sharmini Letchumanan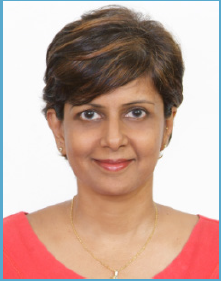 Sharmini Letchumanan is an experienced Human Resources practitioner with about 15 years of experience in the field of Human Resource Management (HRM) and Industrial Relations (IR) with a major part of her career in Human Resources having been in the education sector.
Her forte in the discipline of Human Resources includes amongst others, Recruitment, Training, Performance Management and Industrial Relations.
She has been involved in union negotiations, both at in-house level as well as national levels. She currently holds the position of Industrial Relations Specialist in a Multi-National company.
She holds a Law Degree and has completed her Certificate of Legal Practice. Whilst working in Human Resource Management, she pursued her MBA, specializing in Human Resource Management and further enhanced her qualifications by obtaining an Executive Diploma in Industrial Relations. She is also a PSMB (HRDF) Certified Trainer.
A strong believer in reinventing and continuous improvement, she places attitude as the most important criteria for any success. She strongly endorses the "keep learning" attitude for personal development.
Testimonials
"The trainer managed to get excellent group interaction right from the beginning. The course was interesting, informative and very well-presented."
HR Assistant Manager, Toyota
"The course was very good, the content was excellent and the trainer related it well to our business. I would highly recommend this course to others. Well done!"
HR Officer, Hilton Group
"The presenter was extremely professional and her legal background was indeed a great exposure for us. I have gained so much from this workshop."
Senior Executive, MBSB