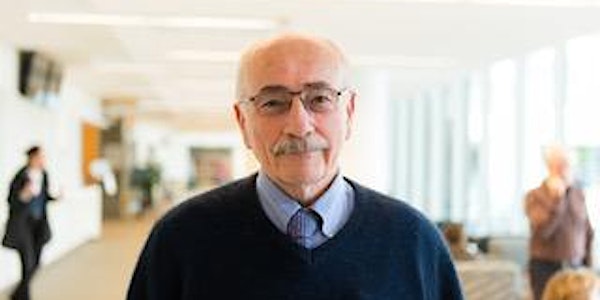 Managing Oneself In An Emotional Field
A one-day program with Daniel V. Papero, Ph.D., LCSW
Refund Policy
Contact the organizer to request a refund.
Eventbrite's fee is nonrefundable.
About this event
The power of emotional reactivity to motivate human behavior has been glaringly evident in the past several months. Although emotional reactivity and its consequences hide under common names (politics, tribalism, etc.), they have a profound effect on the way individuals and groups think and behave.
Murray Bowen's classical study of the human family led him to focus on the management of emotional reactivity. He found that one person can make a difference in a family if that person can be present in an emotionally charged family relationship network or field, manage his or her emotional reactivity to others, and keep his or her behavior directed toward responsibly determined goals and guided by knowledge, principle and experience. The work of a single member can help families function more effectively, efficiently and competently when faced with challenging circumstances.
This talk will take up the challenges of managing oneself in a charged emotional field. The development of this skill, always a work in progress, never fully attained, may be critical if families, communities and larger societies are to navigate through and adapt successfully to the foreseeable trials of the coming decades.
Daniel V. Papero
Daniel Papero has been associated with Bowen theory and the Bowen Center in Washington, DC for over 40 years. He has led workshops on this approach all over the world. He is a skilled teacher and practitioner who serves on the faculty of the Bowen Center for the Study of the Family. He consults with organizations in both the private and public sectors about the impact of relationships on functioning and the emotional process of organizations.
Bowen Theory
Murray Bowen, MD, developed a theory of human behavior based on a view of the family as a multigenerational system governed by the same laws of nature that govern all of life. He considered individual life to be guided in large part by what he termed the "emotional system." His concept of "Differentiation of Self" described the capacity of an individual within a family to be responsible both for self and for the overall good of the group in the face of emotional pressure.
Knowledge of Bowen theory and its applications to family life, organizational functioning, and societal processes provides a unique approach to solving human problems based on the effort of the individual to manage self within the relationship system.