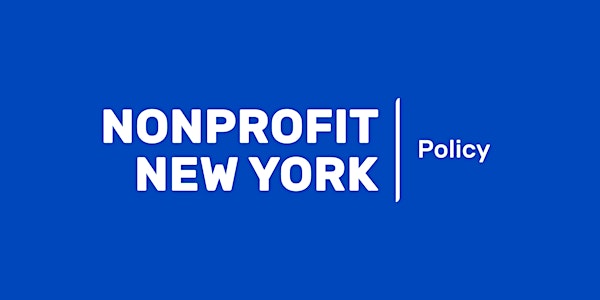 Managing Nonprofit City Capital Projects During COVID-19
Description
What's Happening?
If you are a nonprofit planning for or currently undertaking a capital project, the COVID-19 crisis and PAUSE order in New York has undoubtedly impacted your plans, budgets and resources. While your capital project may not a top priority right now, it is important to know what resources, support and advocacy options are out there for your organization.
Join Hester Street, in collaboration with Nonprofit New York, for this informational webinar to discuss challenges and opportunities surrounding nonprofit capital projects at this time, whether you recently applied for City funding, are planning for renovations, are in the construction process, or anywhere in-between. We will cover issues and answer questions related to design + construction, safety, insurance, budgets + financing and ongoing policy efforts. We will also have representatives from Make the Road New York share their approach towards managing their capital project – a new Community Center in Queens – while undertaking critical pandemic relief and response efforts for their members.
About Hester Street:
Hester Street is an urban planning, design and development nonprofit based in the Lower East Side that offers planning, design, community development and real estate technical assistance to community-based organizations, governments and other agencies throughout New York City and New York state.
Please RSVP by Monday, May 18.
For questions, please contact Chai Jindasurat via cjindasurat@nonprofitnewyork.org or Aplhonse Tam via alphonse@hesterstreet.org.
___________________________________________________________________________________
Registration is required. Please be advised that by registering for this event, unless we hear from you otherwise, we will include you as part of our regular mailing list. Please also be advised that the event will be recorded by Nonprofit New York. By enrolling for this event, you hereby: (1) give consent for Nonprofit New York or any third parties to use your photograph or image in its print, online and video publications; (2) release Nonprofit New York, its employees and any outside third parties from all liabilities or claims that you might assert in connection with the above-described uses; and (3) waive any right to inspect, approve or receive compensation for any materials or communications, including photographs, videotapes, website images or written materials, incorporating photos/images of you. To revoke this waiver, please email Policy Director, Chai Jindasurat, at cjindasurat@nonprofitnewyork.org.